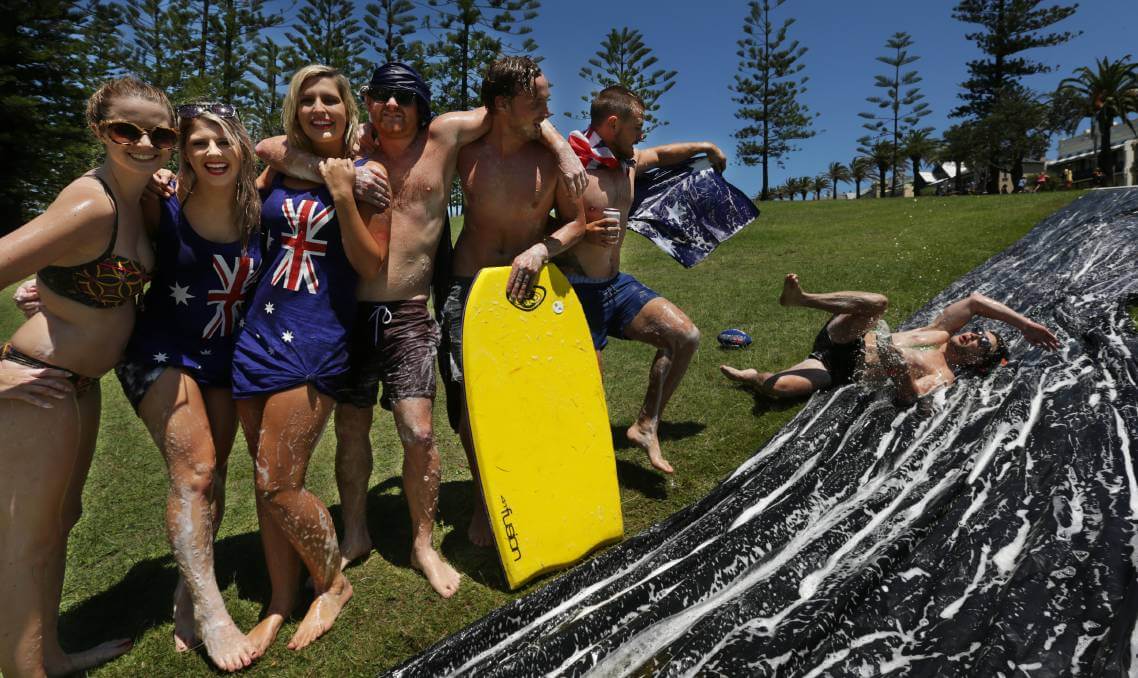 What is your game plan for Peak Performance Party-Going?
What is your game plan for Peak Performance Party-Going?
I can almost hear the sound of reindeer hooves clattering in the distance, with the rapid approach of Christmas. This is the time of year that I always get asked about how to avoid the festive season average weight gain of 2-3 kg. It is pointless advising you on not what to do because I think that you will probably go ahead and do it anyway. I'm not the party nazi but perhaps we should focus on the bigger picture. I know how hard it was for me to lose the 3 kg that found me in Italy this year and I am not willing to do battle with it again. That means that I need a game plan and I picture my day as a football game with four quarters and then work out strategies to manage each of those quarters.
First Quarter: wake up to 10-10.30am
Second Quarter: Morning tea – Lunch
Third Quarter: After Lunch – 4pm
Fourth Quarter: late afternoon till bedtime
Sunday afternoon I have a look at my week and work out my challenges, not just from a logistical aspect but from a nutrition and performance angle too. This is crucial with all of you probably having many commitments over the next few months. Some of my corporate clients find themselves at cocktail parties, dinners and other functions most nights of the week during November and December and will plan their alcohol and food intake at the beginning of each week to maintain their fitness and performance. It takes hard work to be healthy, so balance out the bank account with some exercise in return for the Christmas goodies.
Prunes – PAC-MAN'S BFF?
People always laugh when they find out that I eat six prunes at breakfast every day. Laugh they may but I love them and inherited this habit from my grandad whom I called Pa. He was way ahead of his time with his healthy eating habits and his meals tended to merge as he was such a slow eater. My visual of Pa to this day is of him sitting at the dining table at breakfast making his way through a bowlful of every high fibre cereal there was available including bran, wheatgerm and his beloved prunes. Naturally some time ago I was very happy to discover that prunes are not just a source of fibre but rich in antioxidants. Antioxidant is such a buzz word but many people don't really know what they are.
Anybody over 30 years of age reading this newsletter will remember the hugely popular PAC-MAN game where the PAC-MAN had to do lots of "gobbling" of the Power Pellets to give himself the power. In the same vein our bodies are constantly subjected to free radicals which we produce either through metabolism or by environmental factors like UV rays and pollution and they damage our cells. Antioxidants just like PAC-MAN, gobble up the free radicals (Power Pellets) and reduce the damage they can cause including the risk of chronic diseases such as heart disease and cancer. It is possible to measure the antioxidant content of food by it's ORAC score (Oxygen Radical Absorbance Capacity). The most common antioxidants include: Vitamins A, C, E, selenium, polyphenols and flavonoids (chocolate).
But back to prunes. They have a very high ORAC score making them one of the best antioxidant sources, particularly in the fruit world. Researchers in the US suggest 3000-5000 ORAC units per day will minimise the damage caused by free radicals and improve longevity and 100g of prunes (12 prunes) has 5570 ORAC units which settle's the score for the entire day. The US Department of Agriculture produces an ORAC list per 100g of food and other top scorers include:
Dark chocolate: 13,120
Prunes: 5770
Blueberries: 2400
Brussels sprouts: 930
Prunes wrapped in dark chocolate, where do I get some?
Sago plum pudding
Ingredients
4 level tablespoons Sago
1 large cup milk
1 large cup bread crumbs
1 cup brown or white sugar
1 cup sultanas, dates or raisins
2 tablespoons butter
1 beaten egg
1 small teaspoon bicarb soda
Essence of lemon or vanilla
Method
Soak sago overnight in milk. On the next day mix all ingredients, melting butter and dissolving bicarb soda in a little water.
Steam in greased covered pudding basin for 2 ½ hours. Turn out and serve with custard.
(Grated carrot – about 1/2 cup – may be substituted for the egg.)
Mini Byte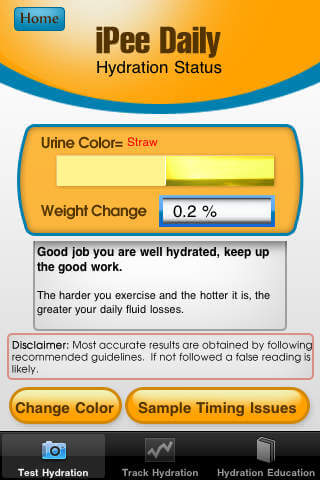 IPee Daily
iPee Daily is a hydration assessment tool designed to be easily used by athletes and active, healthy people. It is a scientifically based tool which provides a valid and reliable assessment of waking hydration status. iPee Daily combines the latest in technology with scientific based findings to provide a practical solution to maximise daily performance at work, training, or competition. It is currently available through the iTunes App Store. iPee Daily was created by EPS Nutrition (all accredited Sports Dietitians).
If you haven't already, check out 'The Grumpy Guide to Food', a very hilarious program that aired on ABC1 on Tuesday 22nd November. You will be able to find it on iView or the internet.
Wishing you a happy and safe festive season and a healthy New Year and I look forward to continuing our conversation next year.
The best days go the fastest. Keep up. Eat well.
https://www.juliemeek.com.au/wp-content/uploads/2016/03/r0_345_4854_3236_w1200_h678_fmax.jpg
678
1138
Julie Meek
https://www.juliemeek.com.au/wp-content/uploads/2020/02/julie-meek-logo.png
Julie Meek
2011-11-01 09:38:01
2018-03-26 12:04:40
What is your game plan for Peak Performance Party-Going?