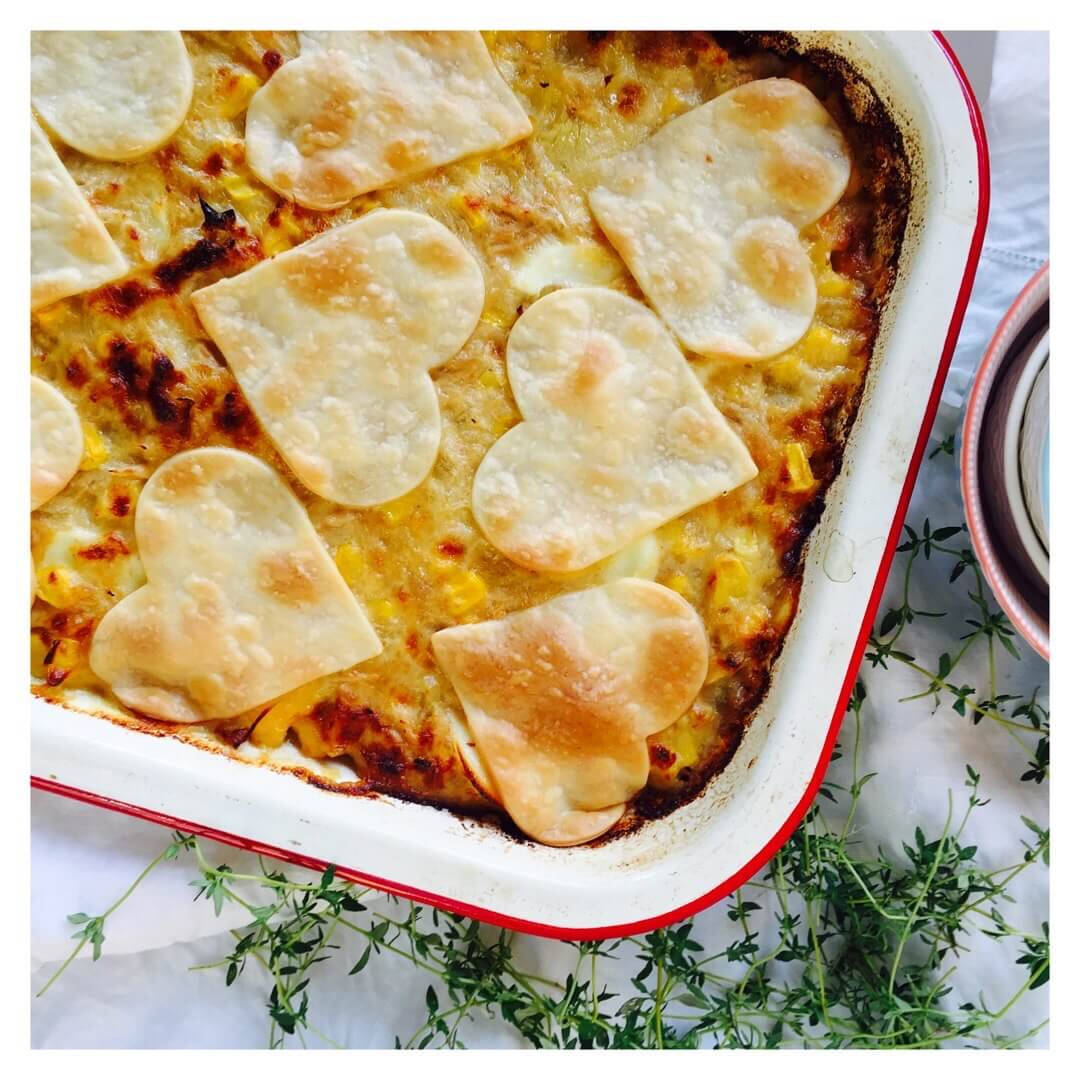 There are some recipes from childhood that deserve to travel with you all the way through your life don't you think?  This recipe for Tuna Mornay that I am sharing today is one of those.  My Nan made Tuna Mornay, my mum made Tuna Mornay and I also make Tuna Mornay.
It's one of those old fashioned recipes that most definitely does not fit into popular culture eating but then again, I've never been one for eating the 'trendy' foods. Tuna Mornay fits perfectly into the CWA cookbook and can easily be adapted for use with any fish whether it be tinned tuna and salmon or fresh white fish. It's a dish that is high in protein and calcium and is a super quick dish to prepare.  
In fact I doubt I could love Tuna Mornay more.  What about you?
Tuna Mornay
Ingredients
425g can tuna in brine or spring water, drained
4 eggs, boiled and quartered
1 medium onion, diced finely
1 large tin corn kernels
½ cup frozen peas
1.5 tablespoons of polyunsaturated margarine
1 cup cheddar cheese, grated
2 cups reduced fat milk
2-tablespoons plain flour
Method
Place onion and margarine in a medium size saucepan and cook onion until translucent.
Add plain flour and stir to coat the onion and then slowly add the milk. Keep stirring until the mixture starts to thicken and then add the grated cheese.
Add the drained tuna, eggs, corn and peas and stir to combine. Cook for a further 2 minutes and then remove from the heat.
Place mixture into a small greased casserole dish and bake in a moderate oven for 25 minutes.
Serve with steamed green beans.
Serves 4.
P.S. I got a little bit fancy last week and added some cookie cutter pastry hearts on top of my mornay.  You don't have to do this of course but it did impress everyone at my table (admittedly they are all under age but still!).
https://www.juliemeek.com.au/wp-content/uploads/2018/11/Tuna-Mornay.jpg
1080
1080
Julie Meek
https://www.juliemeek.com.au/wp-content/uploads/2020/02/julie-meek-logo.png
Julie Meek
2018-11-06 15:00:27
2018-11-06 16:28:58
Doing the Tuna Mornay