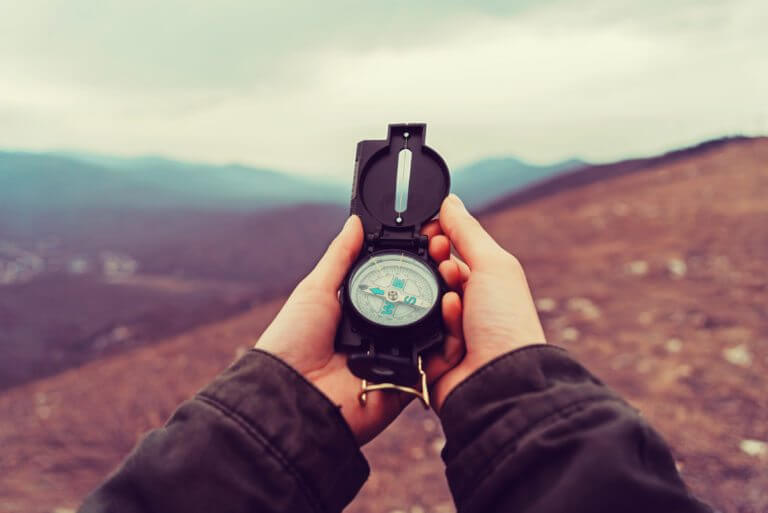 Theme vs. resolution – what's yours for 2017?
Yesterday my good friends over at Kale and Co. posted a comment on social media that echoed my thoughts to a tee.
"January was a trial run. Let's DO this February"
For me, with three kids, January is all about school holidays and the beach. No writing, a small amount of work and this year, watching the Gilmore Girls from scratch. I know, but hey.
January, for so many of us, is a time that we reflect on the year that just flew past and make plans, resolutions and goals for the next one. The thing is, I don't do resolutions. This is simply because I don't want to make promises to myself that maybe I won't keep and then feel disappointed in my lack of potential achievement.
Does this sound remotely familiar to you at all?
It is all too easy to jump on the New Year Resolution bandwagon. Everyone around you leaps on as soon as the clock ticks New Year. If that is you and the bandwagon is still moving, well done. But if not, there is another way.
Although resolutions don't appeal to me, I do like to have a theme for my year to guide me in choosing a direction or pathway each day, week and month. This year I have chosen theme x 3, but you might like to stick to one of your own or many – just remember not to overload your dance card, which does make the doing a little harder.
Theme 1: Accept the things you cannot change
I have come to realise that I invest a crazy amount of energy worrying about or trying to change situations, people, personalities and relationships that I simply cannot, no matter how hard I try. Have you noticed how much this can greatly affect your physical and mental health and wellbeing if you let it? For the past month, I have applied this thought to so many things and the instant relief of letting them go has been enormous.
Of course, these are never one off thoughts, situations or people never to be seen again and there have been days when 'Accept the things you cannot change' has been on constant repeat in my brain but it really works. This is not at all about giving up or giving in but it is about acknowledging what you actually have control of. Or not.
The insightful Mahatma Gandhi looks at this another way, which puts the power back in your court.
"Be the change you want to see in the world"
Theme 2: Make it Happen
How often have you promised yourself that you are going to do something or catch up with someone or had a dream that has never seen the light of day?
In our current world of busyness and overload, it is easy to see why this happens but the question is, how can we actually make these things happen
Once upon a time, I used to donate blood and it has been my intention ever since to do it again. Soon. So, when I finally rang in January to make an appointment, it was a shock to be told that 15 years had passed since my last donation. Wow. I know how vitally important giving blood is to our community and yet I hadn't made it happen. Whilst enjoying my little slice of fruit cake and packet of chips in the tea-room post vampire session, I realised that the simple solution for me to donate regularly, is to make my appointments in advance. Lightbulb moment that took me 15 years to arrive at.
For you this might be choosing healthy food or putting together an exercise plan or getting more sleep – what are the barriers to you actually implementing a behaviour and how can you make it happen?
Theme 3: Give Back
I like to think that I am a community minded person. I give my love and support to my friends and family, I am passionate about my work helping others (that includes you!) and as a family we financially support charities whenever we are able. Yet, it is is so easy to unthinkingly be centred on 'me' and I know there are other ways I can incorporate 'giving' into my everyday life.
Being charitable and helping others does not have to be a financial donation. Lets face it, in tough financial times, many people find it hard enough to support their own families. Nonetheless, being kind to others can be as simple as passing on a parking ticket that is still active, cooking a meal for someone who can't do it themselves, brightening up someone's day by giving them a heartfelt compliment or spending 5 minutes talking to your elderly neighbour who lives alone, instead of giving them a quick wave before rushing inside as soon as you turn into the driveway.
Giving actually makes us feel good because we get what researchers call a 'helpers high' and studies show that kinder people actually live longer, healthier lives.
These are my themes for 2017 – what are you working on?
https://www.juliemeek.com.au/wp-content/uploads/2017/02/Compass-in-mountains-768x513.jpg
513
768
Julie Meek
https://www.juliemeek.com.au/wp-content/uploads/2020/02/julie-meek-logo.png
Julie Meek
2017-02-03 05:49:27
2018-03-26 12:04:23
Theme vs. resolution – what's yours for 2017?