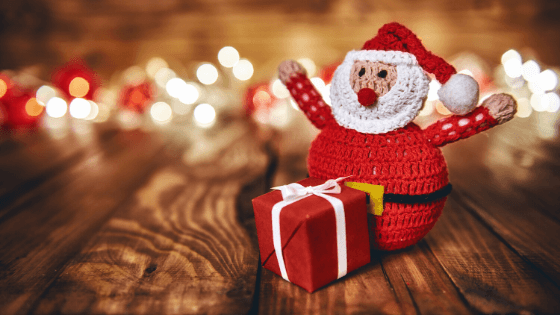 The Twelve Days of Christmas – With A Healthy Twist
Thanks to three kids, I have a lot of Christmas books. One in particular that has been a huge favourite over many years with them is 'The Australian Twelve Days of Christmas' by Heath McKenzie.
A number of years ago, I decided to write twelve daily performance tips inspired by this book and shared them through my then newsletter.  It has been quite a while since I last did that and because they were great fun to write, I have decided to share them again this year, starting today.
This means that you will receive an short post from me each day over the Twelve Days of Christmas. Each will contain a tip or idea that can help you manage your health and wellbeing over this crazy festive season.
Are you in?
The Twelve Days of Christmas Are Fabulous But What About The First Day of Christmas When My True Love Gave To Me…. A Kookaburra In A Gum Tree.
Clearly this means that we should get active and climb a tree or fly a kite maybe? Just in case your body says NO, choose a form of physical activity that you enjoy as it's time to start putting some exercise in the bank.
We all know that the festive season means party, party, party. It's just like managing a bank account and if you are budgeting for a big ticket item (like a party or event), this means doing some saving.
Given that the light streams through the windows before 5am, it is so much easier to get up at the moment and get moving. Remember the key elements of a successful workout include:
Don't hit the snooze button like koala's do – it always seems like a good idea at the time but we all know deep down that it does not equal more sleep.  No, no, no – you are kidding yourself.
Put your alarm far enough away from you so that you HAVE to get out of bed to shut it up. I have put it down the hallway many times before.
Find a buddy – someone who will stick with you thick and thin and won't let you down even if they have a hangover. You can read about my thoughts on the buddy system here 
Put your clothes and shoes out the night before, there's nothing like prior preparation to prevent PPP.
Oh, and just do it!
Try This Snappy Tis' The Season Workout
Warm up
5 minute walk 
Workout (Repeat four times)
20 pushups
20 squats
20 dips using a park bench
20 abdominal crunches (check out this video for how to do them safely and effectively)
1 minute step ups on stairs at home or work OR 1 minute of skipping with a rope
Cool Down
Spend five minutes stretching out the muscles you have used by walking around the block.
If you are still trudging the shops for Christmas presents, don't forget about my Christmas Giftpack, my book 'truth, lies and chocolate' combined with a delicious WineBar Espresso Martini Chocolate – all beautifully wrapped and ready to go!  Click here for all details.
https://www.juliemeek.com.au/wp-content/uploads/2019/12/Untitled-design-1.png
315
560
Julie Meek
https://www.juliemeek.com.au/wp-content/uploads/2020/02/julie-meek-logo.png
Julie Meek
2019-12-12 12:04:59
2019-12-12 13:08:58
The Twelve Days of Christmas – With A Healthy Twist