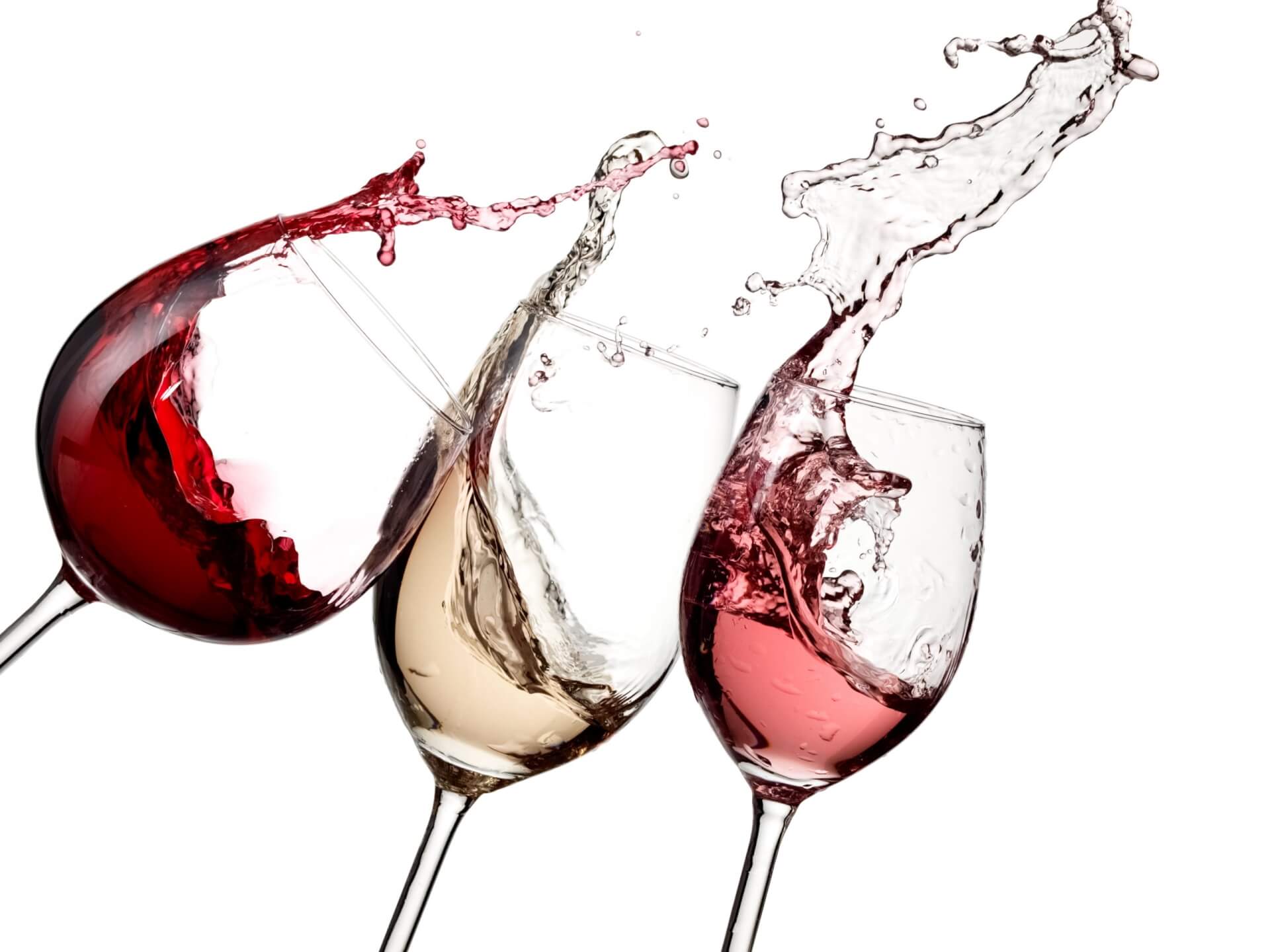 The Second Day Of Christmas – With A Healthy Twist
On the second day of Christmas my true love gave to me….. two pink galahs aaaaand a kookaburra in a gum tree
If the illustrations are anything to go by in the 'The Australian Twelve Days of Christmas,' on the second day of Christmas the pink galahs are throwing back a couple of cocktails and teasing the kookaburra.  I had a quick word to Santa today at the shops and he did indeed confirm that the galahs do like to imbibe in a few beverages around Christmas and revel in being the life of the party.
How To Pick Your Drink
Just in case you do too, there are some things that might be handy to take on board.  What you choose to drink is a key factor.  Red and white wine and champagne are pretty similar with a 100ml glass containing between 270-295 kilojoules.  Beer seems like at a winner at 149kJ per 100ml. Lets think about that 100ml in a general sense – have you checked the size of the drink you are pouring lately? Get ready for a shock.
Who drinks only 100ml beer? Can you imagine cracking open a stubbie and then having to give it away after drinking only just under a quarter? The funny thing is, whilst I was studying at university, I was a barmaid at a local pub and one of the favourite drinks in the Sportsman Bar for the regulars was a pony of beer – 140ml.  Pouring such a tiny amount of beer is one of the most difficult things I have done in my life and it never got any easier!
If we move a little higher onto the spirit shelf, alcohol like vodka, whisky, bourbon and similar attracts around 270 kilojoules per 30ml shot .The elite spirits like Malibu (calling anyone who still drinks that?), Baileys or Sambuca contain 420 kilojoules per 30ml.
Oh but watch out for the stealthy plus one  – the mixer.  A glass of mixer like coke or lemonade contains 420 kilojoules, which can be just as much as the alcohol.  Would you sit down and eat 8-10 teaspoons sugar?  I didn't think so.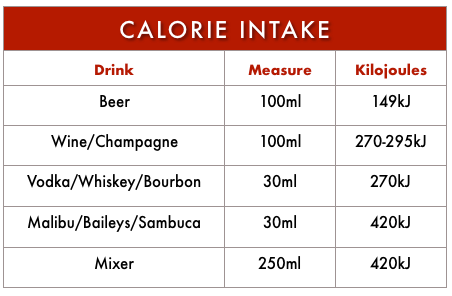 What About The Snacks?
The second day of Christmas might Then there are the nuts, chips, dips and their friends that make you drink more. It's not your fault, they are very addictive and persuasive aren't they?  Fat and alcohol are friends too and togetherness promotes fat storage.  Of course, I would not suggest that you should drink alcohol and not eat, that would be irresponsible BUT think about eating a healthy snack or meal before you hit the party.  One of my favourite snacks right now is Cobs Naked Corn Chips and you can check them out here.
This will eliminate the need to pounce on platters of finger food as they sail by and most importantly less excess baggage in January.
If you are still trudging the shops for Christmas presents, don't forget about my Christmas Giftpack, my book 'truth, lies and chocolate' combined with a delicious WineBar Espresso Martini chocolate – all beautifully wrapped and ready to go!  
https://www.juliemeek.com.au/wp-content/uploads/2019/12/Wine-glasses-scaled.jpg
1440
1920
Julie Meek
https://www.juliemeek.com.au/wp-content/uploads/2020/02/julie-meek-logo.png
Julie Meek
2019-12-13 06:55:02
2019-12-13 06:55:02
The Second Day Of Christmas – With A Healthy Twist