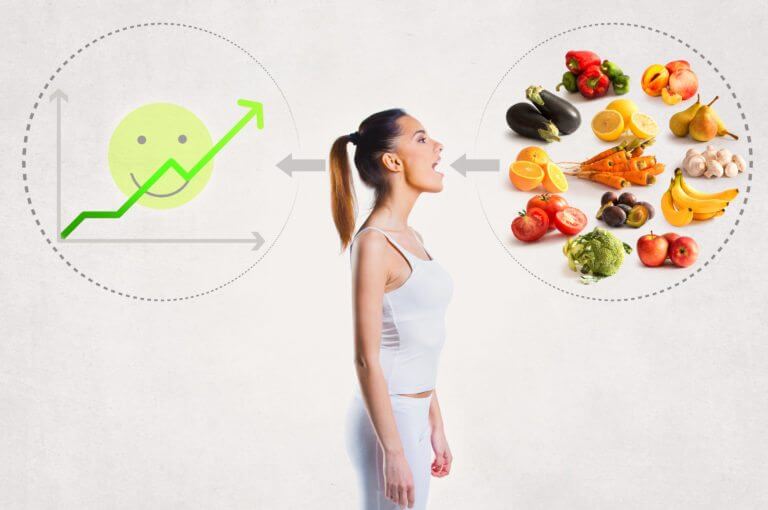 The Perfect Pair – Food Nutrient Combo's that Really Work for Your Body
It seems that there are so many nutrients that our body needs to function at its best. Think vitamins, minerals, phytochemicals, antioxidants, carotenoids, trace elements……you get the picture right? The list is long and sometimes it feels like a mammoth task to get the whole bunch of them in our diets regularly.
The good news is, the nutrients in some foods love to pair up with nutrients in other foods, because together they are a perfect nutrition match. A single nutrient (Hans Solo) will work by itself but two and sometimes three nutrients (a bunch of battle troopers) can work even better.
The magic word is 'bioavailability' and when we talk about this in relation to food, it means that the nutrients are ready for the body to absorb and use effectively. This is why teaming up particular foods means a win for our bodies. On the flip side, sometimes we make decisions about food combo's that actually interfere with the body's ability to maximise the good nutrients, so for your best health and well-being it is good to know which foods are the team players.
My top food combo's include:
Iron + Vitamin C
Iron deficiency is a condition in which the number of red blood cells or their capacity to carry oxygen is limited. The end result of this is tiredness and fatigue, breathlessness, repeat infections and failure to grow in kids. The thing is, dietary iron can be difficult to obtain and is found in two different forms – 'haem' iron which is found in animal foods and 'non-haem' which is found in plant-based non-animal food.
'Haem' foods usually contain more iron, which is well absorbed compared to non-haem iron, which is not.
Help is at hand though, as Vitamin C boosts the absorption of non-haem iron, if eaten in the same meal. The best sources of Vitamin C are fruit and vegetables, preferably in their whole form.
Top Food Combo's = wholegrain breakfast cereal and sliced banana, baked beans on toast with fresh tomato or chickpea curry with fresh lime
Calcium and Vitamin D
Calcium is essential for strong bones and effective working muscles but without Vitamin D, its absorption within our body is greatly reduced.
Calcium can be found in the largest amounts in dairy products such as milk, cheese and yoghurt and although it is found in other foods, they often contain much less calcium which is also inefficiently absorbed.
Vitamin D is also crucial to our well-being and is synthesised under the skin in the presence of sunlight. Of course, this can be hard to come by in some countries on a regular basis!
Regardless, it is very difficult to get enough Vitamin D through diet alone and most dietary Vitamin D comes from table margarine, canned fish and eggs.
Top Food Combo's = Berry smoothie + a short stint in the sunlight each day
Antioxidants and Healthy Fats
The scientific explanation of how antioxidants exert their protective effect is that they prevent damage to body cells and tissues caused by free radicals and singlet oxygen.
The less technical and easier way of remembering what antioxidants do is to picture the 1980's Pac-Man game where the aim is to get the Pac-Man to gobble as many 'ghosts' as possible. Pac-Man is the antioxidant and the 'ghosts' are the free radicals. For those too young to have played this 80's game, go check out the 2015 movie 'Pixels' starring Adam Sandler and you will be all over it!
One of the most powerful antioxidants in food available to us is lycopene, found in tomatoes, watermelon, guava, and ruby grapefruit.
Lycopene is a carotenoid that gives tomatoes their red colour and its best friends include the healthy fats found in oils, avocado and nuts.
Top Food Combo's = Fresh tomato and bocconcini salad with sliced avocado or tomato pasta sauce cooked with a drizzle of olive oil.
Carbohydrates + Lemon Juice or Vinegar
Carbohydrate foods are classified according to how quickly they are digested and absorbed into the bloodstream as glucose and this is known as the Glycemic Index (GI). Low GI foods are digested and absorbed more slowly and high GI foods more quickly. If we choose mostly lower to medium glycemic index carbohydrates, our energy levels are more stable, meaning we have greater endurance and less spikes and dips in our day which is always a good thing.
Many aspects of a meal can affect the overall GI including fat, fibre, protein, cooking methods and processing of the food.
But, there is something you can add to a meal containing carbohydrate that lowers the glycemic index and is just so simple – lemon juice or vinegar! The acidity of either of these combined with carbohydrate means longer lasting energy for you.
Top Food Combo's = Baked sweet potato and a side of spinach and strawberry salad dressed with balsamic vinegar and olive oil or Linguine topped with lemon juice, capers and salmon.
What are your top food combo's for the perfect partnership? Share away – I would love to hear about them.
https://www.juliemeek.com.au/wp-content/uploads/2017/05/Woman-With-Food-In-Equals-Happy-768x510.jpg
510
768
Julie Meek
https://www.juliemeek.com.au/wp-content/uploads/2020/02/julie-meek-logo.png
Julie Meek
2017-03-17 06:43:00
2018-03-26 12:04:22
The Perfect Pair – Food Nutrient Combo's that Really Work for Your Body