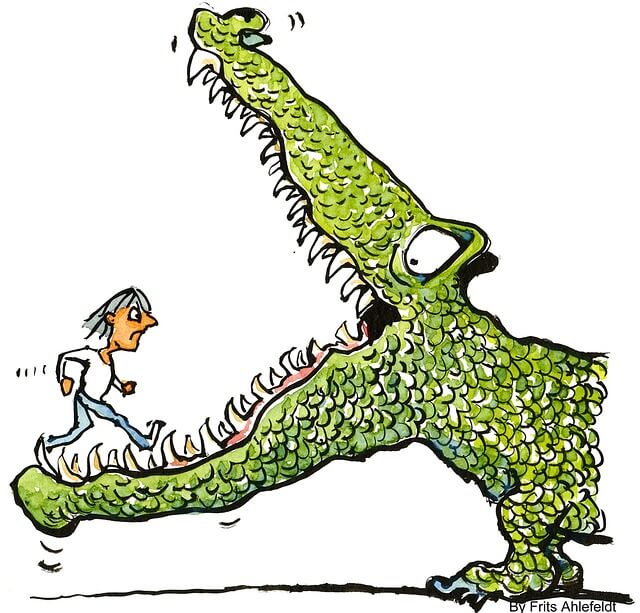 The Ninth Day Of Christmas – With A Healthy Twist
On the ninth day of Christmas my true love gave to me…..nine crocs a weeping, eight flies a feasting, seven possums playing, six sharks a swimming, five kan-ga-roos, four cuddling koalas, three little penguins, two pink galahs aaaaand a kookaburra up a gum tree.
It doesn't matter whether it is the ninth day of Christmas or not, crocodiles are scary.  Not that I socialise with them all the time.  Some time back when I was doing a nomadic around Australia trip, we stopped off at the Adelaide River in the Northern Territory and hopped onto a boat to spot some crocs. Within minutes there were monster truck versions of the prehistoric animal flinging themselves out of the air  to try and jag some meat off the end of a stick.  I regretted taking the tour immediately as it was wrong on so many levels but as there was only one way of getting off, I decided to stay.
Crocodiles are THE peak predator with endurance like no other.  Because they are the boss of everyone, they can eat whatever they like. But they don't.  They hunt only what they need, roll them around a few times and then eat when they need to. Yes, I know they do occasionally get confused and take a human who happens to be in their feeding ground. 
I think there is a lesson there that we can use over the next few days.  Be selective, gather only what you need, roll it around a few times and savour it, chew slowly and enjoy. And as a special tip, try not to confuse your fellow diners with the sumptuous fare.
If you are still trudging the shops for Christmas presents on the ninth day of Christmas, don't forget about my Christmas Giftpack – my book 'truth, lies and chocolate' combined with a delicious WineBar Espresso Martini chocolate – all beautifully wrapped and ready to go!  There is still time to get it onto Santa's sleigh but it's probably the last day for postage. If you can pick up, there is still time.
https://www.juliemeek.com.au/wp-content/uploads/2019/12/Crocodile-man-walking-in.jpg
613
640
Julie Meek
https://www.juliemeek.com.au/wp-content/uploads/2020/02/julie-meek-logo.png
Julie Meek
2019-12-20 07:30:56
2019-12-19 20:08:23
The Ninth Day Of Christmas – With A Healthy Twist