The Good Googie
Eggs have suffered from an undeserved bad boy reputation over the years, mostly in the area of cholesterol. Egg yolks contain a mixture of polyunsaturated, monounsaturated and saturated fat. However, research conducted over the past 50 years shows that egg consumption has only a negligible effect on raising total blood cholesterol levels in healthy people. For most people, eating 6 eggs per week is not a major health risk when combined with a low saturated fat diet that includes wholegrain cereals, fruits, vegetables and legumes. It can be an issue if you are frying eggs every day and eating them with lots of bacon and white toast and butter!
However, further research is required to fully assess the effects of egg consumption in those people with high cholesterol levels, cardiovascular disease or Type 2 diabetes. Eggs can be a great snack or meal and provide protein and are the richest source of choline, which is essential for the manufacture of neurotransmitters in your brain. The National Heart Foundation has recognised eggs as a nutritious food with regular eggs eligible for the healthy eating 'Tick of Approval'.
My famous mini choc muffin recipe!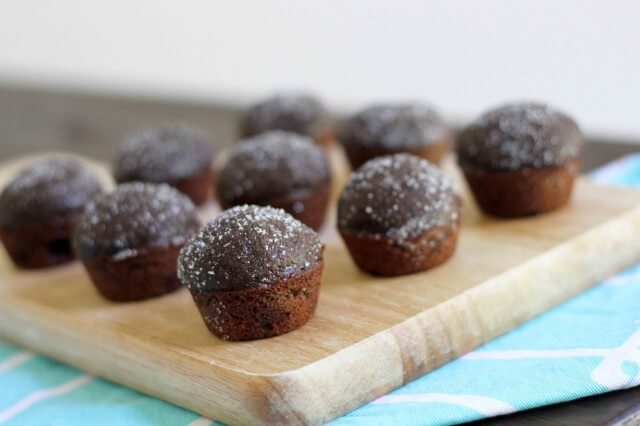 ¾ cup self-raising flour
½ teaspoon baking powder
½ cup cocoa powder
1 cup caster sugar
½ cup low fat vanilla yoghurt
2 eggs
1 teaspoon vanilla essence
1 ½ tablespoons vegetable oil
Sift together flour, baking powder and cocoa powder into a bowl. Add sugar, yoghurt, eggs, vanilla essence and oil and mix to combine.
Spoon batter into non-stick mini-muffin trays (this mixture will make about 30 muffins) and cook in a moderate oven for 15 minutes. They should be slightly soft to touch. Cool on wire rack.
These muffins contain less than 1 gram of fat each.
Melanoma March
March has been a busy yet inspiring month with the MelanomaWA March being held on the shores of the Swan River. We were hard to miss in our bright orange hats and whilst walking the 10km I was entertained by Steve Mills aka as Millsy, breakfast announcer on 6PR 882AM. Thanks also to Shane and Caroline Douglas and my good friends Rachel and David for joining the fray. MelanomaWA is led by the dynamic Clinton Heal and it is a not for profit organization that is raising the awareness of melanoma and providing support for those dealing with the cancer right now.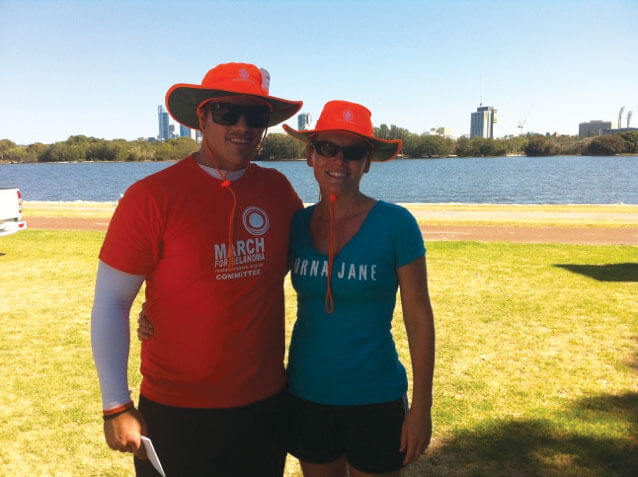 Julie and Clinton Heal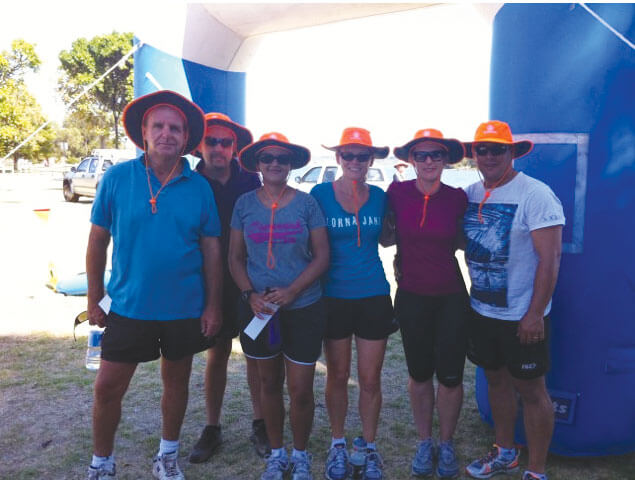 Millsy, Shane & Caroline Douglas, Julie, Rachel & David Crute
Truth, Lies and Chocolate – the calorie free alternative this Easter!
Here's an idea for an Easter gift that has no calories or fat in sight AND can be a great source of entertainment for yourself over the break.
It's 'truth, lies and chocolate – 99 Facts and Fairytales about Food'.
As an added bonus, all books ordered up until the 3rd of April are gift wrapped with quality chocoalte!
Click here to place an order!
6PR Cooking Masterclass
A fun day was had at the 6PR cooking Masterclass with Don Hancey at Panorama Catering and we got to sample some of Western Australia's finest produce. Olive oil, Shark Bay prawns and fish, Linley Valley pork, Harvey beef and freshly made ricotta. I love cooking classes, do you have any that you would recommend?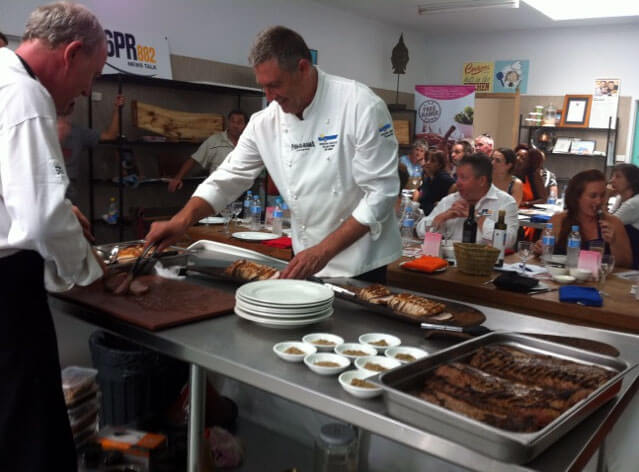 Did you know that presenteeism is the biggest expense to your company right now? It costs the Australian economy $34.1 billion every year, which is four times that of absenteeism.
Presenteeism is defined as the productivity that is lost when your team comes to work but, as a consequence of fatigue, illness or lifestyle is not fully productive.
Join the list of smart companies who have already improved the productivity of their workforce using my expertise as a performance specialist and dietitian. Find out how you can benefit by calling me on 0411 188 996, email julie@juliemeek.com.au or visit www.juliemeek.com.au
Don't forget to check out my blog for interesting info that I come across on a regular basis too.
https://www.juliemeek.com.au/wp-content/uploads/2016/03/a-chicken-and-egg.jpg
856
1278
Julie Meek
https://www.juliemeek.com.au/wp-content/uploads/2020/02/julie-meek-logo.png
Julie Meek
2012-04-01 10:35:19
2018-03-26 12:04:38
The good googie