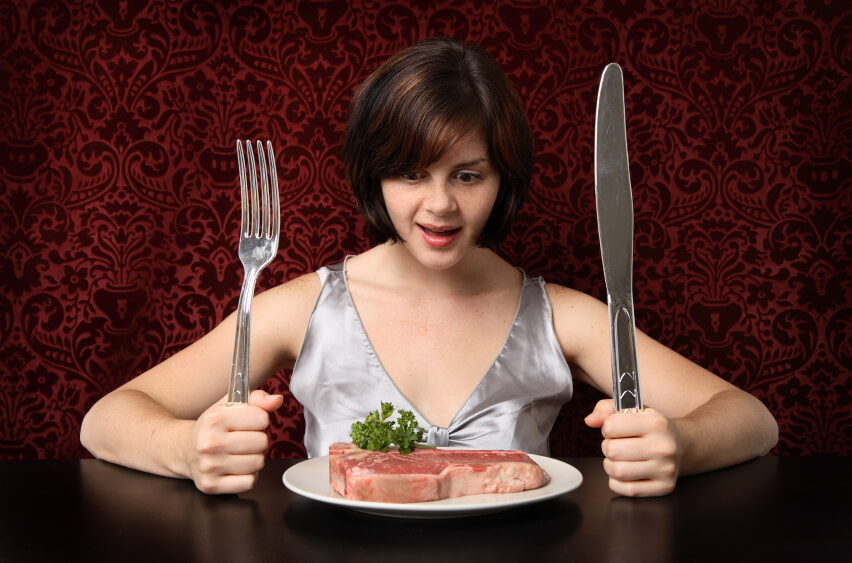 The Fifth Day of Christmas – With a Healthy Twist
On the fifth day of Christmas, my true love gave to me….. Five kan-ga-roos, four cuddling koalas, three little penguins, two pink galahs aaaaand a kookaburra up a gum tree.
One of the first thoughts that comes to my mind on the fifth day of Christmas with kangaroo is lean red meat.  I know that might seem a bit mean to our international readers but in Australia we do multi-love kangaroo's. By that I mean we admire their beauty and significance as part of our history but they are also a valuable food source.
Kangaroo (and some other game meat) is a very lean meat because they are very active animals. Their meat is a rich source of protein, iron and zinc.  Iron is important on any day but especially important during the Festive Marathon months of November, December and January.  You really do need plenty of energy whilst partying and socialising and iron assists by helping oxygen sail around your blood stream.  Everyone is after more oxygen aren't they?
Is All Iron Equal?
Iron is known as haem (from an animal sources)  and non-haem (from a vegetable or plant source) iron. Haem iron is absorbed quite a bit more efficiently than the non-haem iron.  Liver is top dog in the iron stakes with red meat a much lower second, followed by chicken and fish with much lower amounts again.  
Breakfast cereal and legumes are decent sources of non-haem iron but need a friend in the form of  of Vitamin C to assist absorption. Fruit and vegetables are just the ticket for the Vitamin C assistance. For a more in-depth look at iron, take a look at the article I wrote for some of my athletes here. By the way, you don't need to be an athlete to need iron.
Sad news about Popeye on the fifth day of Christmas. If you have ever seen a cartoon of Popeye chugging down a can of spinach with bulging muscles to get his fill, you may be thinking that spinach is the road to plenty of iron. Unfortunately the iron in spinach is very difficult to absorb due to other compounds in the leafy green (oxalates and phytates). These compounds bind the iron and make it unavailable to you. Sorry to burst that bubble.
And a bonus…..
For a delicious cupcake recipe that has a secret iron source inside check these out right now!
If you are still trudging the shops for Christmas presents on the fifth day of Christmas, don't forget about my Christmas Giftpack – my book 'truth, lies and chocolate' combined with a delicious WineBar Espresso Martini chocolate – all beautifully wrapped and ready to go!  TODAY IS THE LAST DAY THAT YOU CAN BE SURE IT WILL ARRIVE IN TIME.
https://www.juliemeek.com.au/wp-content/uploads/2019/12/iStock_000002853533Small.jpg
563
852
Julie Meek
https://www.juliemeek.com.au/wp-content/uploads/2020/02/julie-meek-logo.png
Julie Meek
2019-12-16 11:33:06
2019-12-16 11:33:06
The Fifth Day of Christmas – With a Healthy Twist