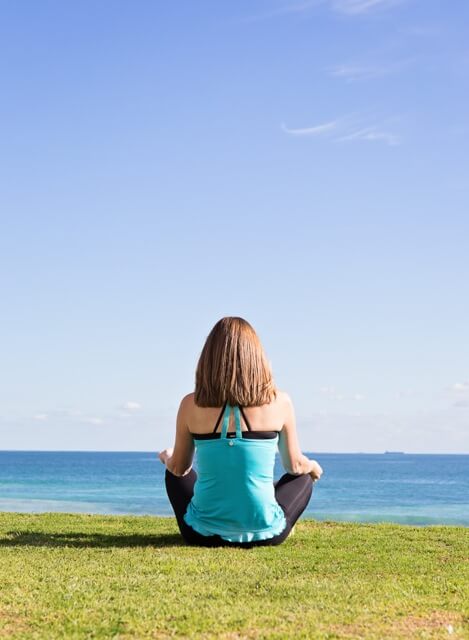 Until last year, yoga and I have struggled to be friends. At times, our relationship has been downright dysfunctional and we have had a long history of emotions running hot and cold, predominantly cold. I loved the idea of yoga but the actual reality of being able to do it, did not align with my physical (in)capability.  And then, last year a good friend introduced me to Mia, a highly experienced yoga teacher and my dysfunctional relationship became one of peace, calm and acceptance of what my body could do, not what it couldn't. This morning as I was moving through the poses, I realised that I have learnt three life lessons through my yoga adventures, applicable to anybody trying to change any aspect of their health and life:
1. What we want or need is not always available to us – I will never forget a yoga class that I attended some time ago when the teacher asked us to align ourselves into a position that looked even trickier than usual to me.

While we were all silently attempting the impossible (to me), the teacher announced that this particular pose was 'not available to him today.' I had to smother hysterical laughter at this point because for me, it was never going to be available, that day or any other. But you know what? We all have days when a particular behaviour, skill or practise is simply not available to us and sometimes we just need to accept it.  This doesn't mean you have failed, it just means that investing your energy in something else that IS available to you and achievable today is a wiser choice. Plus, what is not available to you today might just be there for you tomorrow.

2. There is always turbulence in our lives – this morning while I was stretching my limbs, a howling easterly wind was roaring around outside scattering dust and leaves every which way.

I could see and hear this happening outside my yoga class but despite the possible distraction of this turbulence, all was calm inside.  The turbulence that we experience in our day-to-day lives can obviously be a lot more serious than a strong wind. It could be problems with your family, friends, health issues, financial concerns, job insecurity, moving house, relationship breakdowns or any one of life's stressful events. All of these and more, represent turbulence. Quite often, turbulence or a shake-up in our lives is just what we need to take the first step toward real change for our physical and mental well-being. We can also acknowledge the turbulence and do it anyway.

3. Use your edge – Not long ago I was standing in line waiting to order in a cafe and noticed an interesting quote scribbled along the front of the coffee machine.  The author was anonymous but it simply stated "If you are not living on the edge, you are taking up too much room."

To me, living on the edge has a negative connotation.   However, renowned Yoga Master and author Erich Schiffman, talks about 'the edge' in another way in relation to stretching in yoga. Erich explains that, "If you don't go far enough, there is no challenge to the muscles, no intensity, no stretch, and little possibility for opening. Going too far, however, is an obvious violation of the body, increasing the possibility of both physical pain and injury. Somewhere between these two points is a degree of stretch that is in balance: intensity without pain, use without abuse, strenuousness without strain. You can experience this balance in every posture you do. This place in the stretch is called your edge." But what about applying that edge to other aspects of our daily life, where we tend to remain within a familiar but limited comfort zone by staying away from both our physical and mental edges? Schiffman suggests that staying within that zone would be fine, "Except that as aging occurs these limits close in considerably. Our bodies tighten, our range of movement decreases, and our strength and stamina diminish. By consciously bringing the body and mind to its various limits or edges and holding it there, gently nudging it toward more openness with awareness, the long, slow process of closing in begins to reverse itself. The range expands as the edges change." Moving that edge is one that I am happy to keep expanding
Namaste to Mia.
https://www.juliemeek.com.au/wp-content/uploads/2015/02/Julie-Yoga.jpg
640
469
Julie Meek
https://www.juliemeek.com.au/wp-content/uploads/2020/02/julie-meek-logo.png
Julie Meek
2015-02-24 14:18:12
2018-03-26 12:04:30
The Three Lessons Yoga Taught Me Today