The Sports Section
Exercise and sport is something that I schedule into my day without negotiation because it is so important to both my physical and mental well-being. However, at home I always have an exercise buddy and since arriving in Lucca and exercising solo, running has been very hard! So hard that I thought maybe Lucca had altitude issues and perhaps a lack of oxygen. I have done some investigation but sadly at only 19m above sea level, I may have to look for another excuse. This will be a great challenge for my internal motivation but with the New York Marathon to run in November, I will need to get over my loneliness fairly quickly! Anybody else find it difficult to exercise alone?
I have been fortunate to be in the right place at the right time for sport whilst here in Italy. Giro d'Italia, the famous cycling race and precursor to the Tour de France, came through Vallumbroso a little town in the mountains where we lined the road with the patriotic Italians yelling at the cyclists to, "Vai, Vai, Vai' and 'Avanti!' Being part of a crowd that I have seen so many times via the TV gave me goosebumps. The road was completely crowded with people controlled by the Forest police who kept pushing people back, which lasted milliseconds before they surged forward again and again. Amazing experience. The front pack was led by eventual winner Italian cyclist Vincenzo Nibali and not long after the main peloton arrived with Cadel Evans (He's the blur in black and red at the front) just an arm's length away from me.
Also caught the Serie A football match between AC Milan and Turin at San Sero Stadium in Milan which was very exciting. The game was like nothing I have ever experienced. Huge crowd, smoke, bangs, crazy supporters singing, jumping and in the last 5 minutes a goal by AC Milan to win the game.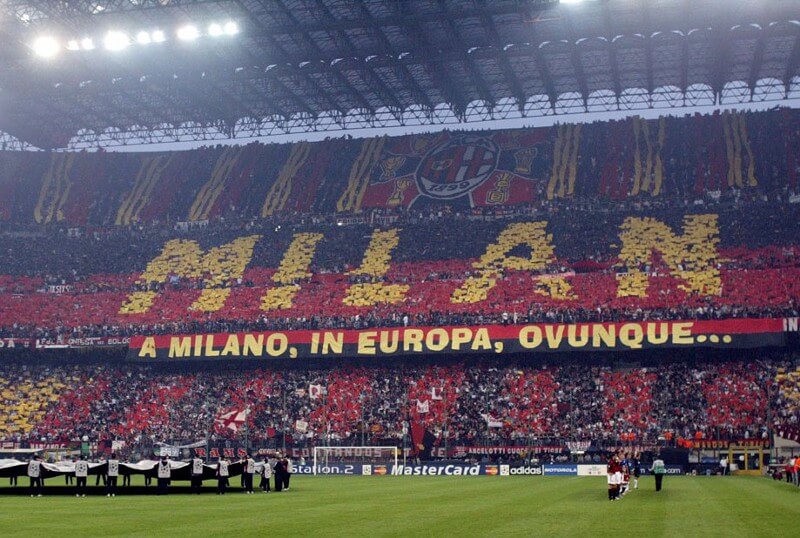 Fuel Watch
The food in Italy is outstanding and there is no shortage of fresh, affordable food. Orta Frutta, one of our local fruit and vegetable shops is a hive of activity. Everyone buzzes around filling up their brown paper bags with fruit and vegetables, I love that everything is au naturale and not buffed or glamorised. Fresh food, here it is. They are not concerned with how it looks; the produce doesn't need to be perfect in appearance but fresh, yes. It would seem that this is in contrast to my own home town of Perth where it was revealed last week that the price of fruit and vegetables is rising faster than for snacks and confectionery, prompting warnings of a worsening nutrition crisis. Alarmingly, fruit prices rose 18.8 per cent and vegetables 10.7 per cent between September 2010 and March this year, while snack foods and sweets prices rose just 4 per cent, Perth's consumer price index revealed. We all know that when the budget is tight the most expensive foods are ditched first and with these figures, the healthier food will be the first to go.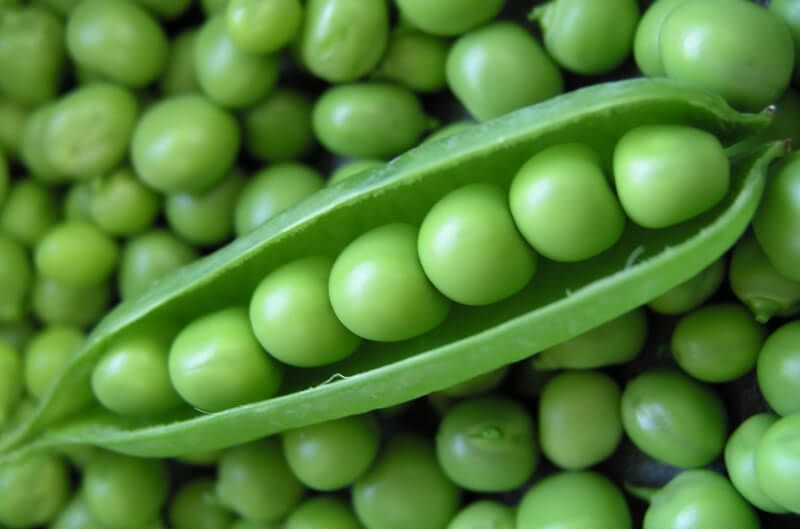 The Italians very much believe in less is more and it makes me realise how much we often complicate our food. A simple dish of gnocchi with melanzane (eggplant) and ricotta is delicious and contains only a handful of basic ingredients. Naturally, pizza features often in the Italian cuisine and it is hard to find a bad one. A pizza I have only just discovered is the Torte di Ceci, which is a type of pizza made with chickpea flour (available at supermarkets and specialty stores), no toppings but just cooked as is. You should try it, a great source of legumes and Bellisimo.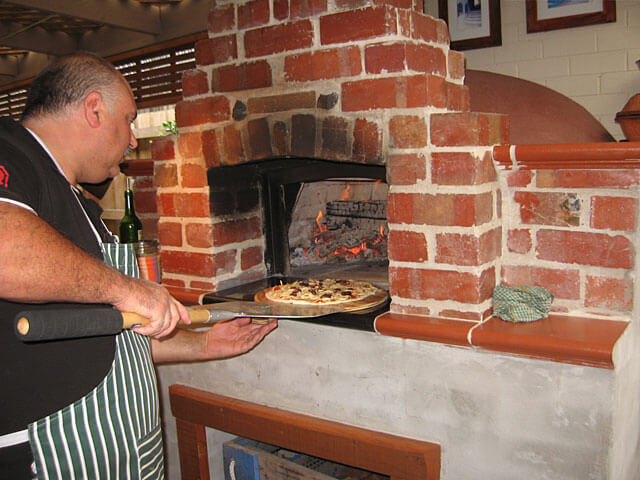 I have always wanted to try making stuffed Zucchini Flowers or Fiori di Zucchini Ripieni, so I married a couple of recipes including a Jamie Oliver that didn't involve deep-frying them (as most of the recipes do). Sadly it took 2 ½ long hours to make the dish! It was rather delicious and the flowers did look impressive stuffed with goats and parmesan cheese but too long for this cook.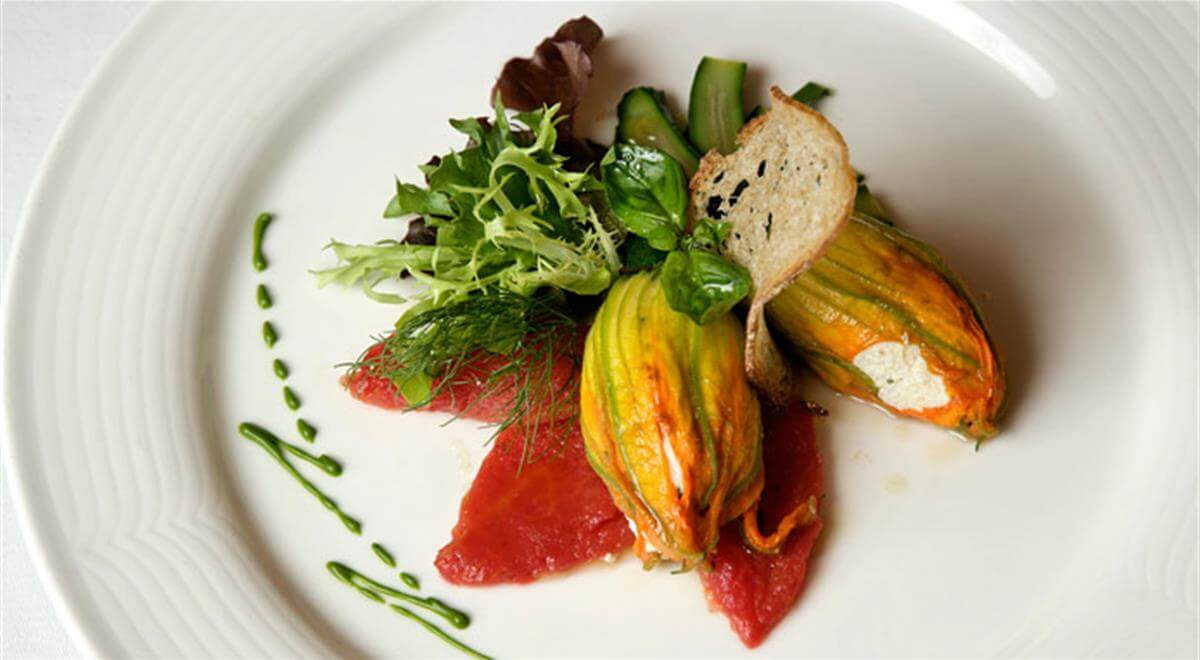 Another of the local specialities here in Lucca is Farro, a very ancient grain that contains twice the amount of protein and fibre as wheat. It's a great alternative to rice or quinoa and while here, I have incorporated this grain into porridge and soup and recently tried Beef with Roasted Beetroot and Onion served with Farro and Chickpeas (except that I forgot to add the chickpeas). Oh well, it was delicious anyway and very healthy.
Renewal and Recovery
Craig Lowndes could be mistaken as a petrol head or perhaps even an adrenaline junkie. It's true that he does spend a vast majority of his time skilfully driving powerful cars around a track at warp speed and there is no doubt he is highly competitive. These traits and skills have led to him achieving excellence, becoming a V8 Supercar champion and one of Australia's most popular sporting heroes.
V8 Supercar driving requires 100% focus. Legendary British racing driver Stirling Moss describes competitive high speed driving perfectly, "It is necessary to relax your muscles when you can. Relaxing your brain is fatal."
Many researchers now believe that regardless of your inborn talent, it is possible to achieve excellence in almost any domain through single-minded focus and purposeful practice. The ability of Craig Lowndes and others like him to completely shut out distractions and have 100% focus on driving a high powered car around a racing track for hours on end, is integral not only to his success but also to his life. A moment of lost concentration and focus can ultimately mean severe injury or death to him and others.
For the everyday person, the outcome of losing attention or focus is not usually life-threatening. But it is a reality that many of us juggle several tasks at a time and struggle to focus on any one of them for very long. Lack of absorbed focus takes it toll on the depth and quality of whatever we do and is an inefficient way of doing things. We often allow ourselves to be distracted by the urgent but not important tasks in our day and become very reactive rather than focusing intensely on our priorities. We get so caught up in the business and logistics of life that we don't stop to consider what it is we really want or where to invest our time and energy to achieve those goals.
Tony Schwartz, author and CEO of The Energy Project, believes that if more of us were able to focus, great performance in almost anything would be much more common than it is. Tony goes on to explain that, "Human beings aren't meant to operate like computers: at high speeds, continuously, for long periods of time. Rather, we're hard-wired to be rhythmic. We're at our best when we pulse between spending and renewing energy. Unfortunately, the need for rest and renewal gets little respect and the result is that we increasingly find themselves working at a pace that feels unsustainable. We're in an energy crisis – and this one is personal."
The Energy Project has some great resources, which have certainly made me stop and reflect on the way that I (don't) recover and renew my own internal machinery. The Energy Project is offering a series of free "Take Back Your Life in Ten Steps" Webinars which, will help to re-energize, refocus and reengage you. Each month, Director of Product Development, Emily Pines shares The Energy Project's expertise around ten simple practices featured in Tony Schwartz' blog, "Take Back Your Life in Ten Steps," on HBR.org that will enable you to achieve more in less time through renewal and recovery.
In the first webinar that I recently attended with the Energy Project I immediately picked up a handful of tips that had me wondering why I hadn't been utilising them earlier. Top tips included:
Start thinking about life as a sprint event not a marathon. Sprinters give 100% because they can see the finish line.
Take a break every 90 minutes to renew and recover from whatever task you are doing. The break doesn't need to be mammoth, it can be as simple as a deep-breathing exercise, getting up from your computer for 5 minutes or taking a fuel stop. We all know how easy it is to work for hours on end without a break, so set a timer if you need to. This tip is crucial to our energy renewal and recovery.
Work at increased capacity over shorter periods of time (90 minute cycles)
Go to sleep earlier
The value you create equals the energy you invest NOT how long you work
Vacations fuel productivity
I especially liked the thought that we were left with. "Seize back your life – it belongs to you."
6PR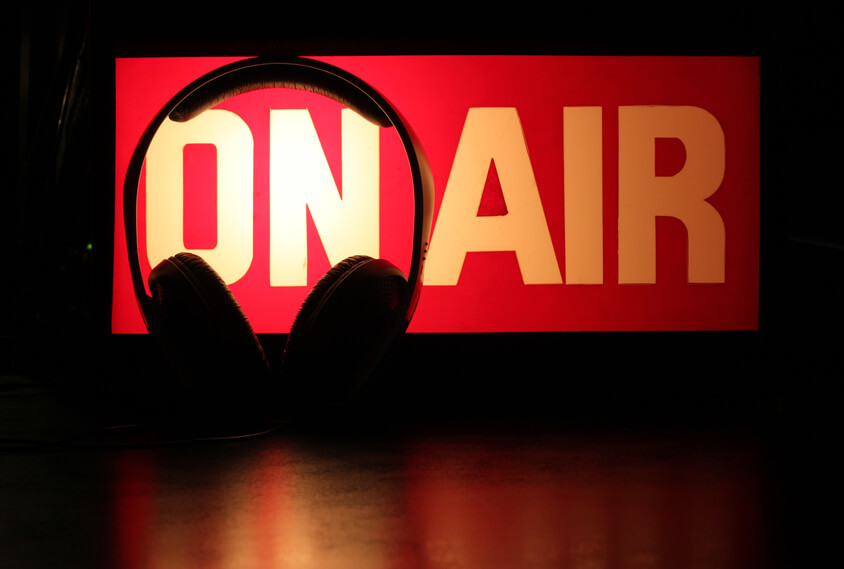 Don't forget to tune in to 882-6PR radio every alternate Wednesday at 10am for a chat with Paul Murray and myself on the Morning program. We discuss everything nutrition and performance and answer callers questions. June and July broadcasts feature myself from Italy and a couple of my colleagues who are experts in the field of personal performance. The next broadcast is on Wednesday 12th June 2013.
Is your business winning?
To edge across the finish line ahead of your competitors, join the list of smart companies who have already done this using my expertise as a Performance Specialist and Dietitian. Find out how you can benefit by calling me on 0411 188 996, email julie@juliemeek.com.au or visit www.juliemeek.com.au
Don't forget to check out my blog for interesting info that I come across on a regular basis too.
https://www.juliemeek.com.au/wp-content/uploads/2016/03/Giro-photo.jpg
1066
1600
Julie Meek
https://www.juliemeek.com.au/wp-content/uploads/2020/02/julie-meek-logo.png
Julie Meek
2013-06-01 12:54:52
2018-03-26 12:04:35
Sports Section