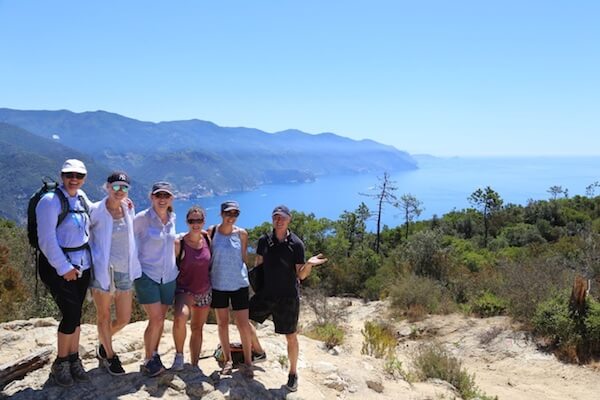 So, what's this yoga thing about?
Three years ago a dream of mine became reality.
It was a huge dream and there were SO many moments when I doubted my ability to actually make it happen.
Everyday, I show people how to weave movement, healthy food, sleep and less stress into their lives to enable them to access their best self on a mental and physical basis. Of course, I can advise people how to do this in person, over the phone, in an online course or through sharing the written word but these are all delivered over short periods of time in an otherwise hectic schedule.  
It is quite different learning how to transform your life in a setting that enables reflection, thought and the opportunity to work out exactly how to do this.
The way we live day to day just doesn't allow us to do that. We need to do that.
There is no getting around the fact that of all the things that are important in life – your health is Numero Uno. Number 1. Top of the Charts. If you don't have your health and well-being sorted then every single other thing in your life just can't get a look in.
Sometimes, when I get asked about my retreat in Italy, I hear sighs and then more sighs.  I mean lets face it; there are very few people who would not love to go hang out in Tuscany.
However, I get that flying all the way across the world and spending an entire week focusing on self-care and well-being just seems well, frivolous. The truth is, it is anything but.
Most of the people that have attended one of my retreats over the past three years have been women.  Women are notorious for not dedicating enough time to look after themselves and not putting on their proverbial oxygen masks first before helping others. Looking after ourselves should not be luxury but a necessity. Sometimes it means travelling in the opposite direction to achieve that and investing in self both in a financial and time sense.
Silvestri once said
"To be able to see who we are, we must go far away and look from a distance."
I think he is quite literally spot on.
So what does one do at a retreat?
Each morning starts with freshly brewed coffee or tea followed by an Iyengar yoga session. Let's be clear from the outset, you do not need to be a yogi or an expert to be doing this yoga.  Every retreat I have run is made up of plenty of people who have never done yoga (but would like to), some who have dabbled occasionally and then some who are quite capable. Our yoga instructor Vicki Vollmer is adept at tailoring each yoga session for every person in that room.  I believe she is actually a magician.
Aside from yoga, each day usually includes moving your body – it might be a scenic walk, a bike and walking cultural tour of Lucca with the talented and entertaining Federico, a hike between the villages and over the mountains of the Cinque Terre with all its spectacular views and scrumptious seafood, or moving your arms mixing things in a delectable cooking lesson making pesto, gnocchi and tiramisu with Maria Angela our 76 year old chef.
"Julie's Retreat in Italy was more than I could have dreamed of. It was an opportunity to pause, reflect, engage the senses, connect with other inspiring women and see the best Italy has to offer. The daily yoga practice and delicious healthy food, coupled with health and wellbeing 'chats' and suggestions helped me to recalibrate in a way I don't think I ever could have at home in the bustle of daily life. If you feel that you need some time for you, time to reflect and re-energise, this retreat is perfect."
Tash Broomhall
There is plenty of time and space to check in with your physical and mental wellbeing, the opportunity to create a plan for how you can implement positive changes in your day to day life (and the strategies to do it), increase the flexibility and strength in your body, experience the joy that comes from making new friendships and laughing a bucket load, increase your energy by putting the freshest, healthiest ingredients into your body and of course, your senses will be taken to another level by being soaked in Italian history, culture and countryside.
This is not an airy-fairy junket designed simply to enable an escape from real life.  Yes, it is an escape but one with a purpose. You.
If this has your name all over it, head over to www.juliemeek.com.au/retreats for the details.  Or if you feel like a chat, email me at julie@juliemeek.com.au
https://www.juliemeek.com.au/wp-content/uploads/2018/03/IMG_3674_2-sml.jpg
400
600
Julie Meek
https://www.juliemeek.com.au/wp-content/uploads/2020/02/julie-meek-logo.png
Julie Meek
2018-03-29 11:19:05
2018-03-29 11:30:38
So, what's this yoga thing about?