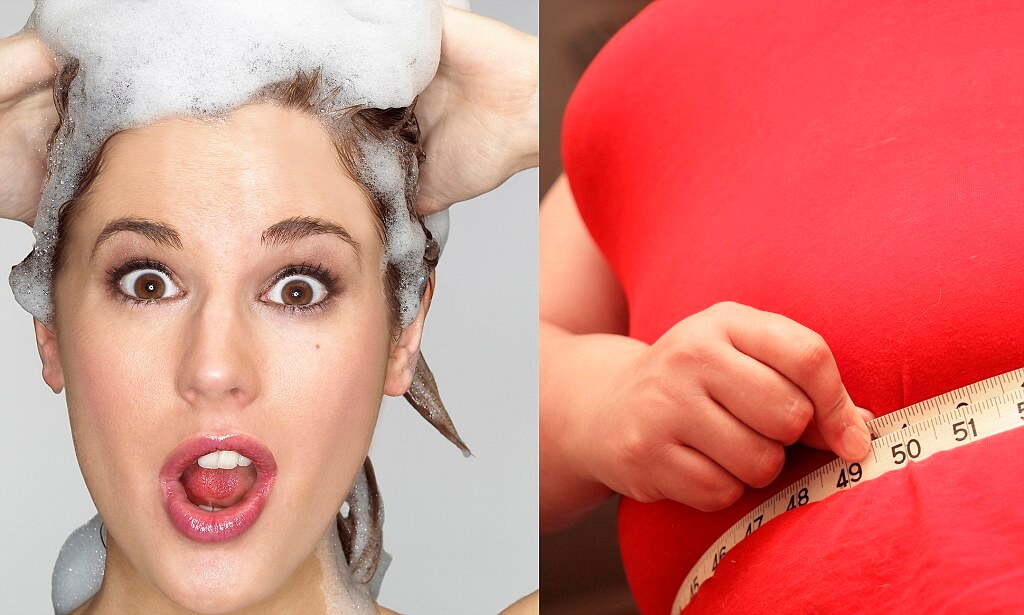 Shampoo makes you fat – doesn't it?
A couple of weeks ago, a story hit the media which I commented on during my segment with Paul Murray at 6PR radio.  The concept of shampoo being a cause of obesity was flung about and it appears the offending fat promoting chemicals in particular are known as phthalates.  Phthalates, phthalates, phthalates (trying saying that three times quickly) are found in everything from shampoo to toilet cleaner to perfume to canned food tins and there a number of international studies currently looking at our everyday, cumulative toxin exposure.  I am not discounting the importance of minimising toxin exposure in our bodies but just in case you were getting excited about throwing out your shampoo and never needing to exercise again,  sorry. 'Chich' of Churchlands in Western Australia had the best solution I thought. Here is her response to the claim that shampoo makes you fat. "Its the shampoo I use in the shower.  When I wash my hair, the shampoo runs down my whole body.  Printed very clearly on the shampoo label, it reads, FOR EXTRA VOLUME AND BODY. I have gotten rid of the shampoo and I am going to start using Dawn dish detergent. Its label reads, DISSOLVES FAT THAT IS OTHERWISE DIFFICULT TO REMOVE.  Problem solved and it sure does pay to read the label." It just keeps coming back to that irrefutable equation, In vs Out, In vs Out….. with not a single drop of shampoo in sight.
https://www.juliemeek.com.au/wp-content/uploads/2011/07/article-2013283-0CF4E5A500000578-574_1024x615_large.jpg
615
1024
Julie Meek
https://www.juliemeek.com.au/wp-content/uploads/2020/02/julie-meek-logo.png
Julie Meek
2011-07-19 22:10:25
2018-03-26 12:04:40
Shampoo makes you fat – doesn't it?