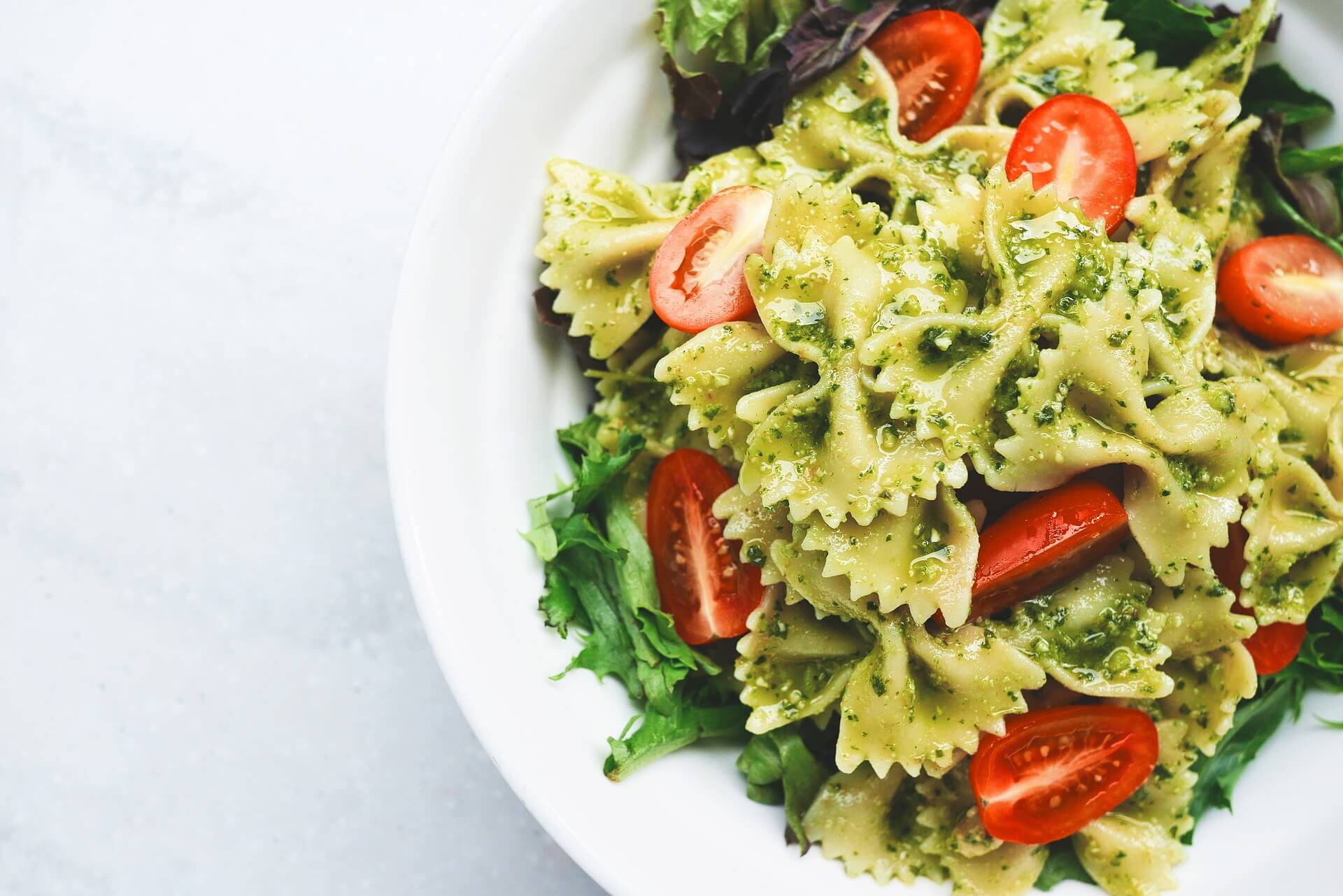 Pesto Power – How to Make Pesto the Italian Way
Pesto is one of those delicious combinations that you can almost taste just thinking about it. Think pungent garlic, pine nuts, fresh aromatic basil, parmesan cheese and olive oil. This combination can be combined to create a pesto that can be added to pasta, gnocchi, soups or slow cooked delights.  I'm not sure whether the Italians add pesto to the same things that I do but it just adds so much flavour!
I am about to head over to Italy in a few weeks to run my annual Italian Yoga and Wellness Retreat, so pesto has been on my mind. To be honest, food is often on my mind but that is a career hazard I'm afraid!
My favourite recipe for pesto is straight from the "Food for Thought' cookbook (which is only available when you come to Italy with me) by Yoga in Italy
This recipe uses basil as most pesto recipes do but at the moment, my garden has been completely overtaken by Italian parsley. I try to throw it into anything and everything but I just can't use it all.  This got me thinking about whether parsley would work as a substitute for basil.  It does.
Parsley is full of fibre, Vitamin C and has a handy knack of freshening ones breath.  However, once you add the garlic into the mix, scratch that benefit!
Traditionally, pesto is made using a pestle and mortar, which avoids bruising of the herb leaves but if you don't have time to do that, use a stick blender instead.
Ingredients
50g fresh parsley (or basil)
90g parmesan cheese
30g pine nuts
1 fresh garlic clove
100ml extra virgin olive oil
Method
Rinse and dry and fresh parsley gently. Remove the larger bottom part of the stalks if you don't want to be blending the pesto for 10 years.
Put all ingredients except the oil into a large mixing bowl and at low speed start blending, stopping often to avoid overheating the ingredients.  Slowly add a little olive oil at a time until the mixture is smooth and well combined.
Spoon mixture into an airtight jar and cover with a thin layer of oil before sealing with a lid and storing in the refrigerator.
Pesto is best eaten fresh but can it can be refrigerated for 2-3 days or frozen for use later.
https://www.juliemeek.com.au/wp-content/uploads/2019/06/Pesto-Pasta.jpg
1281
1920
Julie Meek
https://www.juliemeek.com.au/wp-content/uploads/2020/02/julie-meek-logo.png
Julie Meek
2019-06-20 15:24:50
2019-06-20 15:24:50
Pesto Power – How to Make Pesto the Italian Way