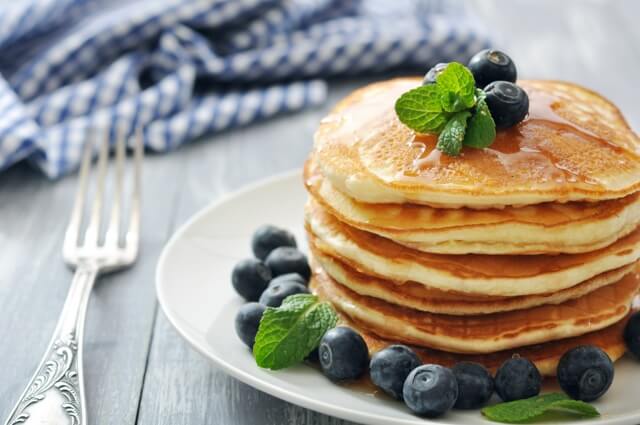 Pancakes: a flippin' good idea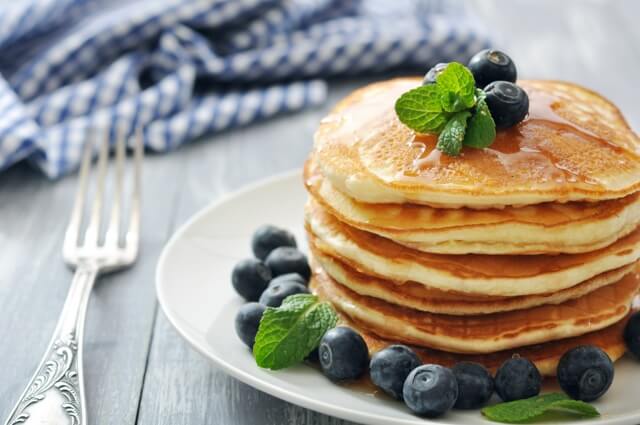 There is something comforting about a fluffy stack of pancakes, wafting their yeasty smell toward you.  Sunday mornings are a given for making pancakes in our house.  That is, I make them while the hungry hordes devour them. I have my own special memories of sitting on the kitchen bench as a kid, while my mum taught me that little bubbles on their once smooth surface meant that pancakes were about to go flipping and flying. Today is not a Sunday but it is indeed a day for pancakes.  The 17th February marks UnitingCare Australia Pancake Day, which is all about the double whammy of having fun with pancakes and raising money for people in need. This date has been chosen because it is also Shrove Tuesday, a special day in the christian calendar and traditionally the last day to eat all the flour, eggs and dairy products in your kitchen before the start of Lent, a time of abstinence and reflection in the 40 days before Easter. Shrove Tuesday is also known as FAT Tuesday so go easy on getting all those ingredients cleaned up in one day! Pancakes can be the perfect pre-training snack or meal and a delicious breakfast.  The trick is in building a couple of levels rather than the skyscraper stack and choose a delicious, healthy topping. My all-time favourite pancake recipe is from the original 'Taste of Fitness' cookbook by fellow Dietitian, Helen O'Connor.  For perfect, fluffy pancakes every time, these are just the ticket.
The BEST Pancakes

1.5 cups self-raising flour 1/2 teaspoon baking powder 2 tablespoons caster sugar 2 eggs, lightly beaten 1 cup low fat milk 3/4 cup greek style natural yoghurt Putting it all together: 1. Sift together flour and baking powder into a bowl, add sugar and mix to combine. Add eggs, milk and yoghurt and mix until smooth. 2. Heat a non-stick frypan over a medium heat, pour 3 tablespoons of batter into pan and cook for 1 minute each side or until golden. 3. Serve with a selection of banana, blueberries, or stewed apple and a drizzle of maple syrup.
https://www.juliemeek.com.au/wp-content/uploads/2015/02/Pancakes-Blueberry-Med.jpg
425
640
Julie Meek
https://www.juliemeek.com.au/wp-content/uploads/2020/02/julie-meek-logo.png
Julie Meek
2015-02-16 23:59:21
2018-03-26 12:04:30
Pancakes: a flippin' good idea