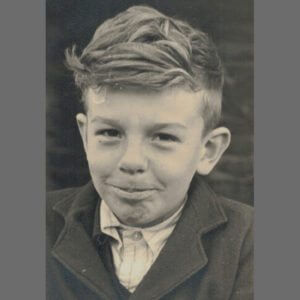 With Father's Day just days away here in Australia, it's the time we start thinking about Dad (more than usual that is), how to celebrate them and to make the big decision on whether they are going to love socks, undies or a Bunnings voucher.
This year, we started the celebrations for Dad a little early. As always, this included being super proud of his achievements and telling Dad about the things we loved most about him but this year it was so very different.
You see, eight weeks ago my Dad passed away in the blink of an eye. No goodbyes' or see you soon and no chance to remind him how much we loved him.
SO many things have gone through my mind about what I would have said if I had the chance but thankfully Dad has truly heard all of it many times. But the one thing I never had the opportunity to tell him was how much he shaped my career and gave me the opportunity to help others shape their lives.
I have wanted to be a Dietitian since I was 14 years old and once I set my compass to make that happen, I decided that there was nothing that would stop me. Well, almost nothing.
Study aside, university was a fun place. There was a tavern, there were parties and there were fun people to hang out with. All this fun took quite a lot of time and by halfway through second year uni, the finer details of biochemistry and human biology were not so fine. Big fat F's were appearing in my results and as I was still living at home, I had to fess up to my parents that it was going to take me an extra year to do this thing. I hoped.
I can still picture my Dad sitting on the couch while I tried to explain (or most likely complain about the unfairness of it all) my lacklustre attempts at studying to be a Dietitian. The ONLY thing I had ever wanted to do since I was 14 years old.
Being honest and truthful was a value that Dad held very dear, so I shouldn't have been surprised with what came next.
He sat and listened while I bumbled my way through my explanation before asking me just one question. "Do you think you are smart enough to do this?"
I was beyond upset and indignant that he would even consider that I wasn't and for what I perceived as a lack of belief in my abilities. In that instant I decided never to forgive him for that comment.
Of course, Dad's question about being smart enough was not just about my academic prowess and those words did exactly what he hoped for. I had to dig deep and it was undoubtedly the impetus to apply some long overdue focus and concentration to my books instead of beer and kebabs. Those words enabled me to finish what I started and have a career that I have loved with a passion for over 25 years.
He loved to tell us and no doubt everyone he worked with – 'do it right the first time and you only do it once.' It was a mantra that I had to apply to myself.
Dad showed my siblings and I first hand, that to achieve our goals and make dreams a reality, hard work was the foundation. As a builder, Dad would have had some of the tradesman shaking in their boots with his no nonsense approach. He worked super hard during the week to provide for us and spent the weekends building our house. While he was building, we would be right there with him 'helping' or making vast pots of sour grass, stick and sand soup. Dad had us all earning money as soon as we were able, brushing his hair for 20c, weeding the lawn for 50c and collecting leaves for 20c. All vital jobs no doubt.
He taught us not to spend money we don't have, not to forget that credit cards are not real and not to judge a person by how big their house was. All good lessons for this life of ours.
Naturally, Dad continued to offer simple yet effective words of advice during my career when he considered it necessary. Every Wednesday after my talk back radio segment that I have been doing for 10 years, Dad loved to give me 'constructive' feedback on how many 'ums' I had said – always good to keep this is mind too.
And then there was the interview with the Prime Minister. It's not every day that one gets to speak to someone this important. A few years ago I was freaking out about interviewing former Prime Minister John Howard and Dad asked me if I thought John Howard had a shower every day. I thought he probably did and Dad said 'well then, there is no difference between the two of you.'
Thanks Dad. For more than you will ever know.
https://www.juliemeek.com.au/wp-content/uploads/2017/08/Dad-e1504169991573.jpg
300
300
Julie Meek
https://www.juliemeek.com.au/wp-content/uploads/2020/02/julie-meek-logo.png
Julie Meek
2017-08-31 19:42:31
2018-03-26 12:04:21
My Dad