Is chocolate good for your health?
Is Chocolate Good For You?
Cocoa and chocolate products are made from cacao (Theobroma cacao) beans and it has become evident that they are a rich source of antioxidant flavonoids.
Chocolate lovers will be happy to know that there is increasing evidence from clinical and experimental studies showing favourable health effects of chocolate. These benefits may include: an increase in antioxidant activity, and reductions in blood pressure, inflammation, LDL cholesterol, and an overall reduction in cardiovascular risk. (Hooray!)
Such studies have shown that cocoa and chocolate contain a high quality and quantity of antioxidant flavonoids, exceeding other well known sources such as black and green tea, and red wine. But before you grab your favourite candy bar, note that this is only primarily true of dark chocolate, which contains 2-3 times as many cocoa flavonoids as milk chocolate. However, keep in mind that the flavonoid content of dark chocolate is dependent on the percentage of cocoa used and the manufacturing process, which can destroy flavonoids.
At this point in time, although experts know that dark chocolate has some very positive health effects; there is not enough evidence to form the basis of a public health recommendation for daily intake. However, it looks like around 20 grams of dark chocolate per day could be beneficial.
We need to be mindful that chocolate is relatively high in calories and fat. However, if you are eating a healthy, balanced diet and leading a healthy lifestyle, it is important that you indulge in food that you love, including a little chocolate now and then.
Chocolate might be recession-proof, according to a report by Mintel. The company said chocolate sales remained strong in 2009 despite economic woes. An analyst said that while people have become particular about the type of chocolate they buy, the sweet continues to thrive because it's relatively inexpensive and because "the only cure for a chocolate craving is chocolate."
When it comes to chocolate, choose what you love but control your portions.
If you are looking for a quick chocolate fix without the fat, download the Mini Chocolate Muffin recipe from my website, www.juliemeek.com.au, just click on the muffin. For truly delicious muffins put them in an airtight container 10 minutes after they come out of the oven. Try it and you will see what I mean.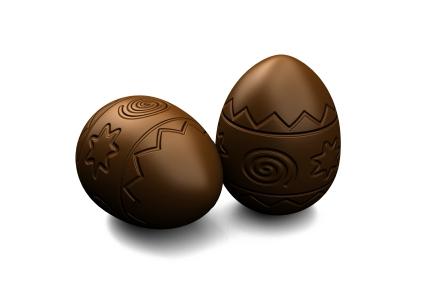 Truth, Lies and Chocolate – selling like chocolate hotcakes
For the first year ever, you have an alternative Easter gift that has no calories or fat in sight or it can be a great source of entertainment for yourself over the break.
It's 'truth, lies and chocolate – 99 Facts and Fairytales about Food'. For a recent review by Lisa O'Neill check out the latest Scoop magazine!
If you place an order by Tuesday 30th March, you will have it in time for Easter.
The final word
If you have a hot nutrition question or you are interested in finding how to improve the performance and productivity of your team, contact me at julie@juliemeek.com.au. Don't forget – I now have a blog "The Weekly Buzz" – you can check it our and also subscribe to it here!
Wishing you all a safe, happy and enjoyable Easter. And remember, quality not quantity is just the ticket.
Until next time,
Julie
https://www.juliemeek.com.au/wp-content/uploads/2016/03/didyouknow.jpg
282
425
Julie Meek
https://www.juliemeek.com.au/wp-content/uploads/2020/02/julie-meek-logo.png
Julie Meek
2010-03-01 06:53:31
2018-03-26 12:04:45
Is chocolate good for your health?