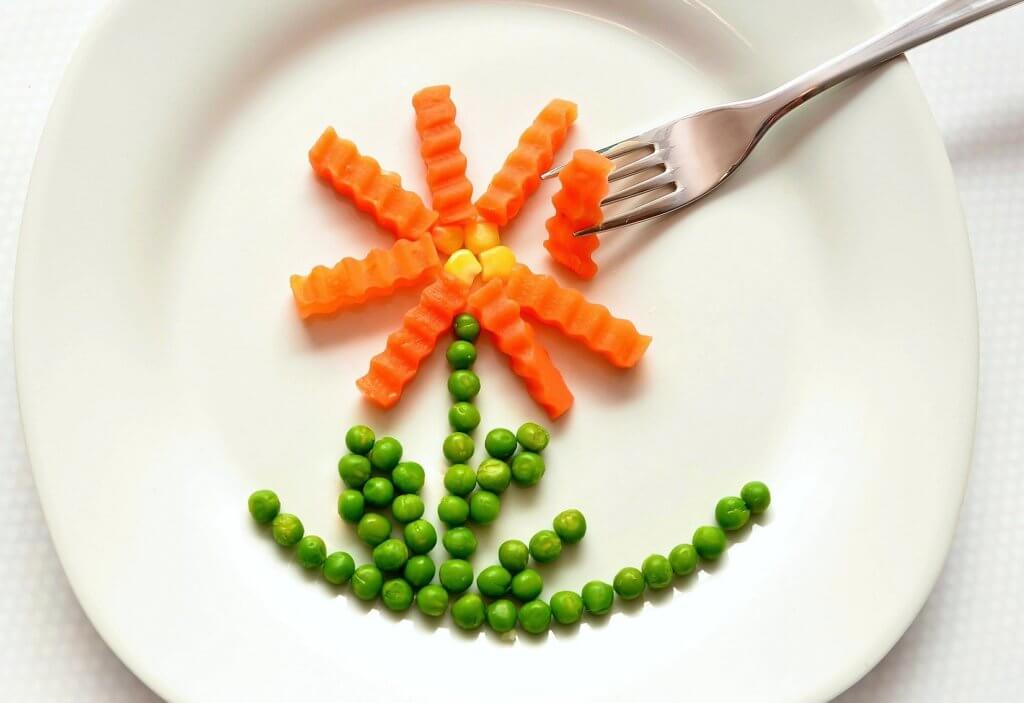 Frozen Vegetables vs. Fresh – Which Are Best For you?
The pro's and con's of frozen vegetables vs. fresh is a question I get asked a LOT. Most days in fact.
I get it. In our super fast paced world, vegetables often get kicked to the kerb when the going gets a bit frantic. For some reason, we just don't seem to have time to get them on the plate.  The reality is that unlike fruit, which you can simply pick up from the fruit bowl and just eat it, many vegetables do need some level of preparation. Preparation no matter how simple, does involve time.
Frozen Vegetables – Smart or Lazy?
The interesting thing is, frozen vegetables are somehow perceived as the lazy way of preparing and eating vegetables when in reality, this could not be further from the truth.
Purchasing frozen vegetables and fruit and having them on standby is smart thinking because they are convenient and budget friendly.  We all need five serves of vegetables each day and for the vast majority of our population, this just does not happen.  In my view, anything that facilitates an increased vegetable intake is a winner.
When I was growing up, the standard frozen vegetables were peas, carrot and corn but now, there is a huge variety to choose from. Speaking of frozen peas – have you tried my Easy Peasy Green Soup?
Sometimes, the quality of frozen vegetables and fruit are superior to fresh if the fresh version has to travel far to market, because the frozen varieties are processed quickly after being harvested.  
In The Can
Frozen vegetables are generally better than canned, as more nutrients are lost in the canning process than for the same food when frozen. Canning involves heating the food in a closed tin, which prevents microorganisms growing and becoming hazardous to our health. The amount of heating depends on the type of food. Nutrient losses occur during heating and storage and some vitamins may dissolve in the liquid in the can.
Have Frozen Vegetables Got All the Healthy Goods?
The major nutrient losses that occur in frozen food are not actually related to the freezing process itself but to the blanching that occurs before freezing and then again during cooking.  Blanching refers to the process of placing a food into boiling water for a short time and then plunging the food into ice-cold water to halt the cooking process.
These losses are no different to those that would occur if you purchased fresh food and cooked it at home.  
Regardless of whether you choose frozen vegetables or fresh, just make sure that the loss of vitamins and minerals in your fresh and frozen vegetables is kept to a minimum by remembering the following:
Choose fresh fruit and vegetables that are not over-ripe, bruised, cut or scraped
Avoid peeling unless damaged or unpalatable
Keep the pieces of food as large as possible when cutting it up
Add the fruit or vegetables to boiling water rather than to cold water
Use the smallest amount of water possible – steaming and micro-waving are very effective at minimising nutrient loss
Cook for the minimum time necessary
If you have access to good quality fresh produce that is not going to break the bank, then of course, that is always going to be a great option. At the same time, if you choose a mixture of frozen and fresh, don't beat yourself up for making life easier.  A pat on the back is much more appropriate.
https://www.juliemeek.com.au/wp-content/uploads/2020/06/frozen-vegetables-on-plate-1024x703-1.jpg
703
1024
Milan Lipowski
https://www.juliemeek.com.au/wp-content/uploads/2020/02/julie-meek-logo.png
Milan Lipowski
2020-02-25 03:58:26
2020-06-19 03:58:55
Frozen Vegetables vs. Fresh – Which Are Best For you?