An 8-week online program to enhance your team members' health
and transform your workplace
When you boost your health, you change your whole life. Most of us know this to be true in our personal lives, but did you know that the same thing applies in the workplace? Yep, the right health strategies can revolutionise the output and performance of your staff and employees. Productivity, focus, creativity, motivation, problem solving… all of these factors can be significantly improved in a short amount of time just by focusing on health. This might seem like wishful thinking, but it's full-blown fact. It's been proven that employees with enhanced health and wellbeing have higher levels of focus, increased energy levels, fewer sick days, and higher self-esteem. They also perform better, are more motivated, work more effectively in teams, and achieve more goals. The reality is that tackling staff performance improvement through health is not a luxury – it's a smart business strategy. Of course, in the past, it's been difficult to provide a structured approach to health in the workplace. Getting your staff involved in corporate health programs can be tricky. Time away from their desk, motivating and engaging them, the logistics of multiple sites and – of course – the ever-present budgetary constraints. It can be easy to put it all in the 'too hard' basket. That's where the Get Your Body Buzzing program comes in…
Imagine if your team had the tools and tactics to:
* Have more energy all day, every day
* Be more productive and get more done
* Ditch the overwhelm and stress – for good
* Experience their best health
* Feel good inside their own skin
* Bounce out of bed without scrambling for caffeine
* And finally feel like they're in control of their life, their health and their energy levels
…All without fads, gimmicks or false promises.
It's all possible. Everyone really can improve their health and feel great, no matter how many balls they are juggling. In fact, your team can get in their best shape EVER, no matter where they're at in their life and no matter how busy they are. They just need the right tools, strategies and advice, so that they can make the most impact and transform their productivity, performance – in fact, their whole life.
An 8-week life-changing online program to help your team be their best selves, no matter how many balls they are juggling.
This is your opportunity to assist your team to overhaul their lives, transform their health, and discover how to juggle those balls with energy and vitality.
This 8-week program is designed to address all the most important aspects of your team member's health and peak performance. The content is delivered digitally, and can be accessed at any time (meaning your staff can work through the content at their own time and pace).
This program came about after seeing way too many corporates and executives struggling with their health.
As a Performance Specialist, Accredited Practising Dietitian and expert in health promotion – with over 20 years of learning, practising and coaching health and personal/business performance – I know what it takes to live and perform at peak levels.
After working with hundreds of elite athletes and high-flying corporate executives, I know what works, what doesn't, and what it takes to reach the next level.
But Performance Specialists often focus purely on athletes – billions of research dollars are devoted to finding out the best way to go faster, harder, stronger.
No one is applying all this incredible knowledge and wisdom to the people who need it MOST – the corporates, professionals, executives, and business owners who have SO MUCH to contribute to the world, yet who are struggling to be their best selves.
That's why I created Get Your Body Buzzing.
This is a unique, easy-to-follow program that teaches people all the vital elements of managing performance and wellbeing. It's jam-packed with the
insider tips, high-level expertise and seriously effective strategies that I've used to create amazing change in my clients' lives for more than two decades. And now these tools can help YOUR TEAM make massive shifts in their lives too.
Your business NEEDS to be addressing your team members' health.
The old way of managing staff is leaving lots of people – and companies – in the dust.
Many workplaces believe that to improve performance and meet KPIs, they need to throw more time, money and meetings at the problem, and push their staff harder and faster. But this way of thinking hasn't gotten us anywhere. In fact, it usually leads to burnt-out employees and sub-par productivity.
By shifting your company's culture so that health and wellbeing becomes a priority, you can start addressing the root cause of the issue.
So many parts of the corporate world are steeped in old-school thinking, and haven't yet cottoned on to the value in this approach. Which means there's a LOT of scope for switched-on companies to seize this opportunity, revamp their workplace culture, and reap the incredible benefits – more staff satisfaction, fewer sick days, increased productivity, more energy and happiness in the workplace… the list goes on
The reason this is such a life-changing program is because of this one truth:
When you can increase your energy levels, EVERY OTHER PART of your life improves.
I've seen it happen time and time again, and now I want to share those secrets with your workplace.
This is for your team if they…
Feel drained all the time and are CRAVING more energy
Have tried to improve their health and wellbeing, but just don't know what to do or where to start
Feel like they've lost their 'get up and go', and they're a little desperate to get their 'mojo' back!
Have embraced good habits in the past, but haven't been able to sustain them. (Getting this part right has MASSIVE spill over effects in their work habits.)
Never seem to get around to looking after themselves due to the constant juggle of work, family and a zillion other commitments
Feel like a mouse on a wheel, with no time to reflect or regroup – it's just a lot of putting out fires and trying to stay afloat
They're sick and tired of being sick and tired. They just want to feel good again!
This program runs for 8 weeks, over which I'll be teaching your team how to utilise the attributes of peak performers and star athletes, and give them the tools they need to achieve their best at work. Included in the program is…
8 Life-changing Webinars
Each week, participants will receive a webinar where I take them through the course content. These webinars are informative, practical and packed with powerful tools and strategies that can be applied to their life IMMEDIATELY.
My Go-To Tools, Worksheets and Resources
Each week, participants will receive a tailored workbook dedicated to each element of their performance. These are designed to help them implement what they've learned and start making SERIOUS changes to how they're feeling.
A FREE Copy of one of my eBooks
To help them delve even deeper into their wellness journey, each team member will get a complimentary copy of one of my bestselling eBooks – Ready, Set…Go or Truth, Lies and Chocolate.
BONUS: Live Q&A Introductory session
One of the big secrets that every wellness expert knows is that the power of planning and preparation are KEY in creating – and sustaining – change. Support is critical, and this first session will set up the whole program. Your team will be able to share experiences, tell their story and ask questions. And, of course, I'll be there to give my insights, advice, and answer all their burning questions.
What we're going to cover…
Your team will walk away with…
* The actual tools and strategies they need to transform their physical and mental energy
* Enhanced health and wellbeing – so that they look and feel better, inside and out
* The PRO mindset tools and tricks to create change, and then maintain it
* Expert tips on losing weight – and keeping it off, for good.
* Increased motivation and productivity, so that they're getting more done every day and feeling better while doing it
* Increased workplace satisfaction – knowing that their company cares about them, their health and their wellbeing
* The tips, tricks and insider secrets that will take their performance to the next level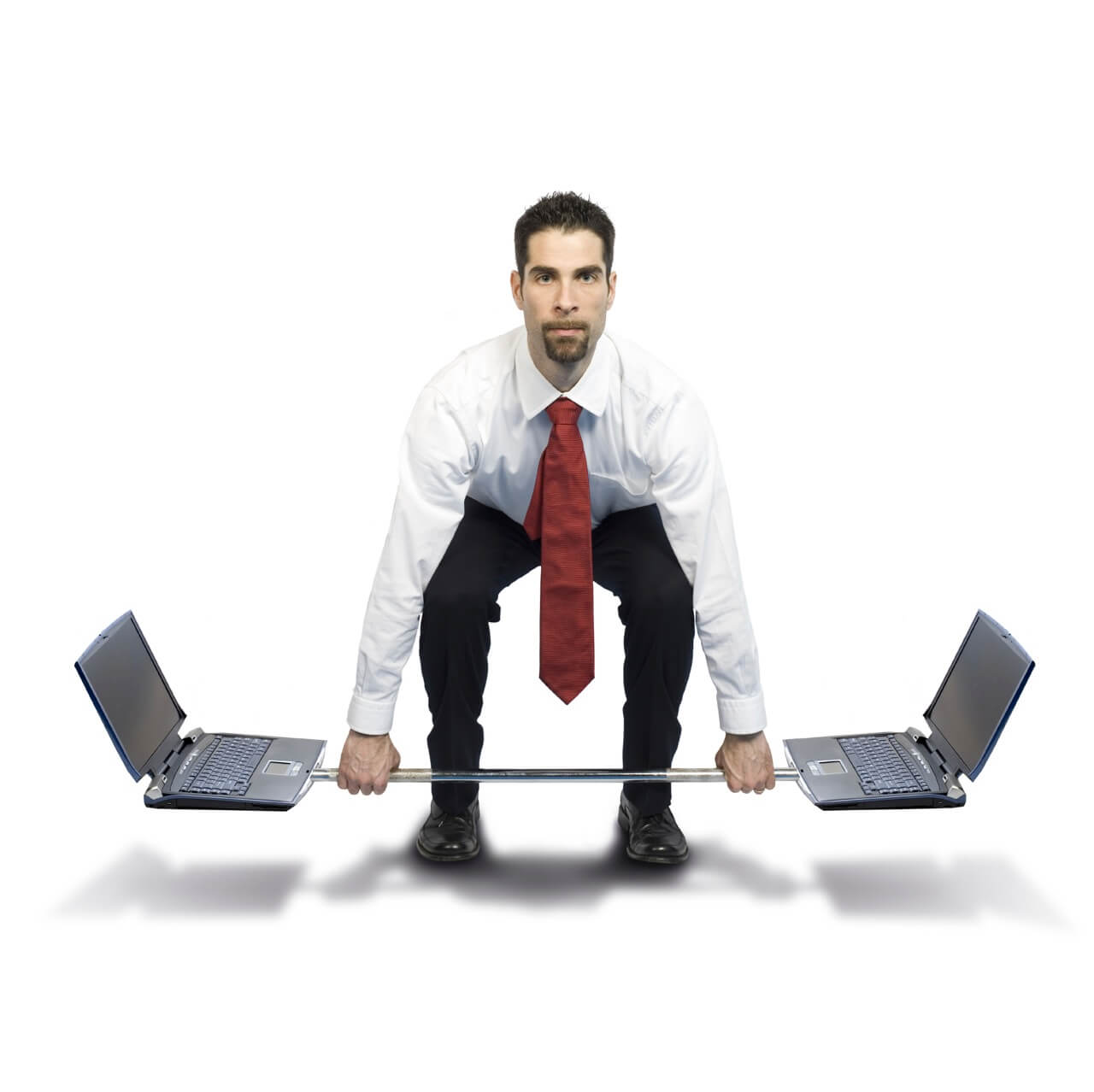 It's never too late to transform the health of your team and your workplace.  And this program will teach them how to do it, no matter how busy they are.
[text_block style="style_1.png" align="left"]The standard fee for an individual registering for "Get Your Body Buzzing" is $199. For corporates and organisations we have a tiered fee structure or licensing fee. Please contact Julie Meek for a quote.[/text_block]
Frequently Asked Questions
Our workplace is very busy. Is this sort of program appropriate for us?

The truth is, the crazier and busier your workplace, the more your team is going to benefit from these techniques. We can't always control or predict what life throws at us every day, but managing how and what you eat, your fitness, sleep habits and stress levels gives you an edge, a look and a feel that others will wish they had. And when your team members are taking care of their health and feeling good, they'll have a sharper mental focus, heightened productivity, and better energy levels – making it a whole lot easier for them to cope with a hectic workplace in the first place!

We have team members with different levels of health, fitness and experience. Is the course suitable for a range of different people and abilities?

Definitely. All the tools and strategies that we go through in the course are designed to suit people at varying levels of health, energy, age, and performance. Where appropriate, I give participants options to adjust and scale the strategies for their particular level of experience or fitness. Both beginners and advanced participants will find these strategies valuable.

We've got big projects and deadlines coming up. Is this sort of program appropriate for our workplace?

Yes! The course is delivered over 8 weeks, but participants can download and access the content at any time after that. So it doesn't matter if they've got something going on – launches, events, travelling, whatever – they can still start the course now and complete the content at their own pace.

How much time do my team members need to allocate to the course

Going through all the materials should take less than an hour each week. And keep in mind, they don't need to get it done at the same pace that the course is delivered (they'll have lifetime access to the content), so there's no need for them to worry about falling behind or running out of time.
How is the course delivered?

This online course is delivered over 8 weeks. Each week's content includes a weekly webinar and a comprehensive workbook, all of which are compatible with both PC and Mac Systems.

Weekly webinar
Each Module containing the webinar and workbook will be made available to your team . They can replay the webinar whenever they like, as many times as they like. I'll be taking participants through the topic of the week – explaining the concept, and going through the ins and outs. They will also have the opportunity to ask questions via email and a private LinkedIn group. These sessions are informative, practical and powerful, with tools and strategies that can be applied to their life immediately.

Workbook
Each week, all participants receive a tailored PDF workbook, dedicated to each element of peak performance. This can be downloaded onto any device.

LinkedIn Group
Participants will be invited to join a private LinkedIn group. This is an exclusive group for GYBB members, and will be a space for support, discussions and sharing the journey.

Email Support
Participants will have unlimited email support from me whenever they need it, for the duration of the course.
Want to hear what others are saying about my programs?
Are you ready to transform your workplace,
ramp up productivity,
and help your staff be their best selves?
[text_block style="style_1.png" align="left" font_size="24″ width="460″]
It's time to say goodbye to tired employees and a big hello to enhanced productivity, performance and output.
[/text_block]