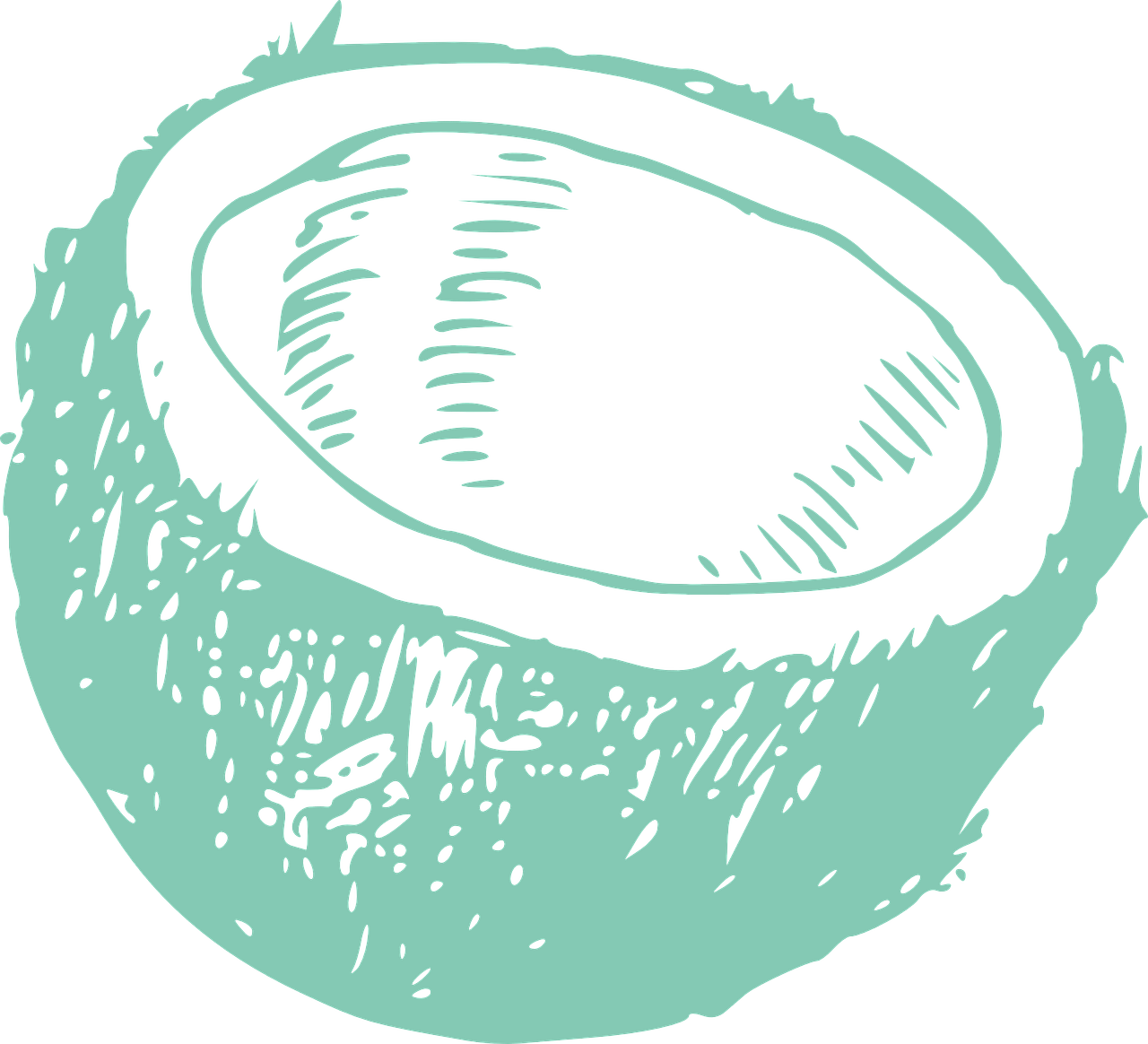 Coconut Water, Milk Or Cream – What Is The Best Pick?
Coconut has most certainly been a foodie buzzword for quite a few years now.
If you believe everything the media and celebrity influencers have to say this hairy little fruit, it would appear that the only thing that it cannot do for you is wash your clothes. 
If only that were true.
The real truth is that coconut is super tasty and available in many different formats. Canned milk and cream can be used for cooking a lovely curry or you could buy milk in a carton, ready to drink. There is also coconut water, which is very popular among the hot yoga set.
Coconuts are classified as a fruit but are quite different from other fruit, as the inside cavity contains a large amount of clear liquid, called water or juice.  
For some reason my Dad often used to bring raw coconuts home after work when I was a kid.  Being a builder, he always had a hammer and a drill handy. Within seconds of arriving home, the coconut was drilled to make a hole to suck the juice out and then cracked open for the flesh. I'm really intrigued now as to where they came from.  A secret coconut tree on the way home??
What Is The Actual Difference Between All The Coconut Friends?
The white part of the coconut is known as the flesh. To make coconut cream, the flesh is grated and then soaked in hot water.  The cream rises to the top and can be skimmed off.
The liquid that remains is squeezed through a fine sieve or cheesecloth to obtain the white liquid that is milk. Each time this process is repeated, the milk becomes thinner. Both the milk and cream are derived from mature coconuts.
Coconut water is quite different to the milk and cream.  The water that you can purchase commercially is made from the clear liquid inside of green coconuts and over 95% of these beverages are actually just water. 
Nutrition Stakes
As you can see in the comparison below, coconut cream and milk are right up there in the fat stakes.  Coconut oil and its products are very energy dense with the calorie or kilojoule content being high. In addition, 92% of this fat is saturated fat.

Those who support the use of the oil claim that the saturated fat in the product acts differently to typical saturated fats. They proclaim that this prevents any negative effects on health. You can read more about this type of saturated fat here.
Conversely, coconut water is low in fat but unless you have a Dad that drills holes in coconuts, you do need to check the sugar content of these beverages.
What To Choose?
If you are have raised blood lipid levels, go easy on the coconut milk and cream. If you are going to use them in cooking or chia puddings, try the reduced fat versions as they still taste good.
Another great alternative is Carnation's Coconut Flavoured Evaporated milk in a can as it contains less than 2% fat.  This milk is a little thinner than regular coconut milk and if you need to make the sauce a little thicker, just add a little cornflour.
There are many options when it comes to the good old coconut and it's sidekicks. Good news is, you can still make a healthy choice without compromising on flavour.
For a lovely little chia pudding recipe with just a little whipped cream on top, go and check this one out.
https://www.juliemeek.com.au/wp-content/uploads/2020/11/Coconut-Drawing.png
1164
1280
Julie Meek
https://www.juliemeek.com.au/wp-content/uploads/2020/02/julie-meek-logo.png
Julie Meek
2020-11-26 13:48:32
2020-11-26 13:48:32
Coconut Water, Milk Or Cream – What Is The Best Pick?