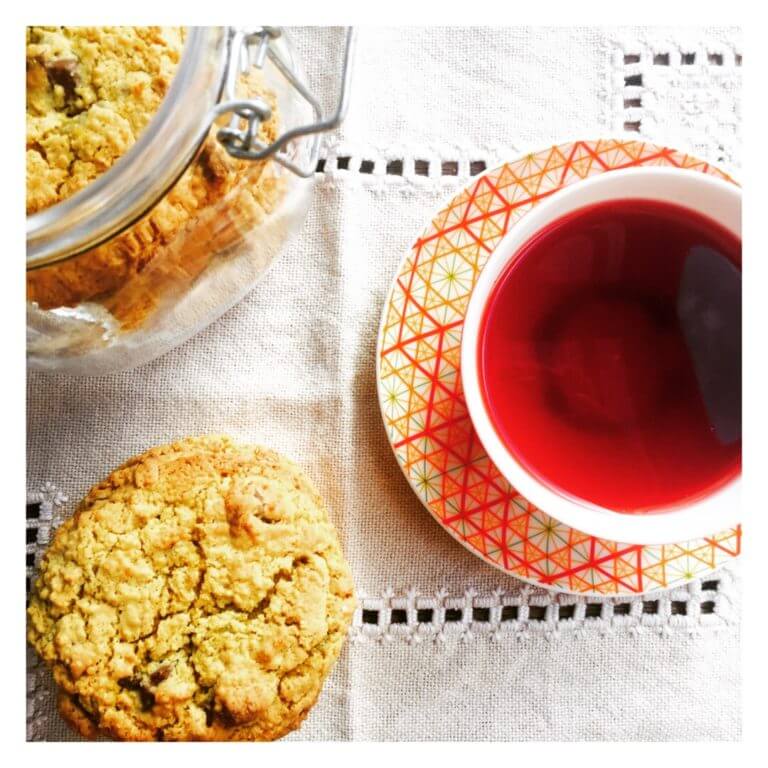 Choc-chip Cookies with a Hint of Healthy
What do Choc-chip Cookies have to do with healthy living and high performance?
A lot more than you might think. Firstly, I can't actually imagine living without the recipe I am about to share with you and secondly, balance is such an important part of living a healthy life isn't it?
I know that perhaps like me, you will be anxious to get back to the Choc-Chip Cookies but before we do…..Last week, I shared some lupin love with my Chicken, Ricotta and Spinach Lupinsagne, a pretty darn delicious dish. Lupins are almost 40% protein and 40% fibre, with just a little carbohydrate and fat, which makes them a nutrition powerhouse.
To me, it seems a natural progression to go from savoury to sweet and throw them into Choc-Chip Cookies. This recipe has been scribbled on a piece of worn paper for many years in my recipe folder and if I don't make them most weeks, there is the threat of a riot in my house. I don't know whose recipe this was originally but if was you, thank you from the bottom of my heart.
Aside from the chocolate, the vital ingredient in these Choc-Chip Cookies are the oats. The oats give the cookies a soft chewy texture that matches perfectly with the gooey yumminess of dark chocolate. By the way, don't be tempted to use milk chocolate as it makes the cookies too sweet and without flavour contrast. For this recipe I substituted The Lupin Co. lupin flakes for the exact amount of oats and the result was exactly the same – delicious. Oats are also a nutrition powerhouse but the lupins have significantly more protein and fibre. This is so important in a Choc-Chip Cookie!
Of course, Choc-Chip Cookies are not designed to be an everyday food (especially in the size that I seem to make them) but as a treat they are divine. The extra protein and fibre in the lupins do fill you up more than the average biscuit and they can also be a handy recovery snack post training (although not required after a walk around the block just in case you were wondering).
Choc-Chip Cookies

Ingredients
125g poly/monounsaturated margarine or butter
175g good quality dark chocolate (70% cocoa), roughly chopped
1 teaspoon vanilla essence
1 egg
1/4 cup brown sugar
1/4 cup caster sugar
1 cup plain flour
1/2 teaspoon baking powder
1/2 teaspoon bicarbonate of soda
1/4 cups lupin flakes
1 cup oats

Method
Preheat the oven to 170 ºC. Line two baking trays with baking paper.

Using electric beaters, beat butter/margarine, sugars and vanilla until pale and thick. Beat in egg until just combined. With a wooden spoon, fold in the lupin flakes and oats and then the sifted flour, baking powder, bicarb soda and then fold the whole lot in. When almost done, gently fold in the chocolate until just combined.

Scoop heaped tablespoons of the mixture about 5cm apart onto the prepared trays, flatten down a little and then bake for approximately 10 minutes or until golden. Don't worry if the cookies feel or look soft, as they will get crisp when cooled (it is hard to wait but worth it I promise).
https://www.juliemeek.com.au/wp-content/uploads/2017/05/Lupin-Choc-Chip-Cookies-768x768.jpg
768
768
Julie Meek
https://www.juliemeek.com.au/wp-content/uploads/2020/02/julie-meek-logo.png
Julie Meek
2017-02-17 06:33:27
2019-12-02 12:35:06
Choc-chip Cookies with a Hint of Healthy