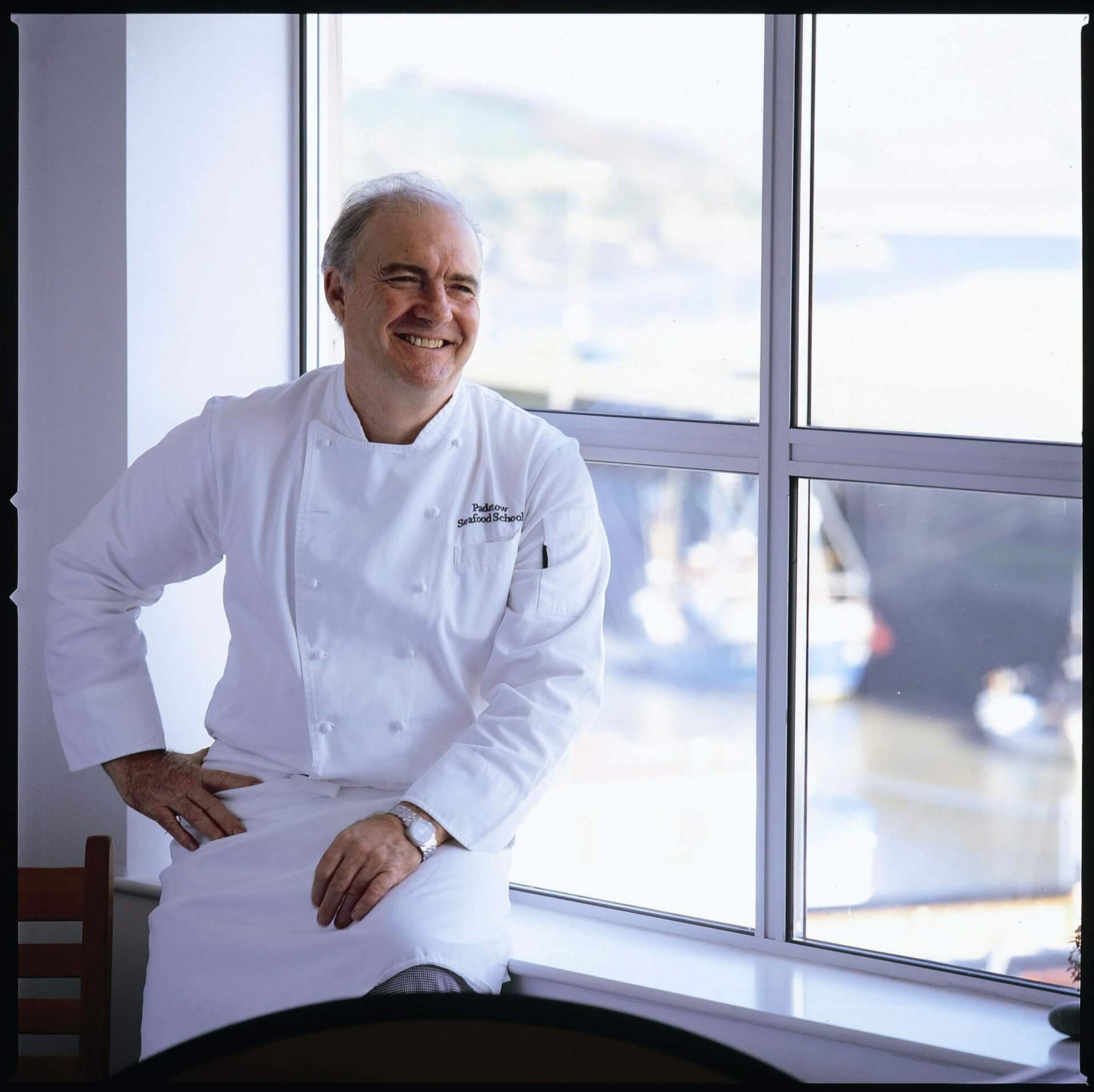 Don't get the sits! Celebrating Heart Week 2018
Don't get the sits! This week, 29th April to 6 May is a celebration of Heart Week and 2018 is all about the importance of physical activity in reducing the prevalence and impact of risk factors for heart disease. 
The campaign this year is focusing on 'Don't get the sits' and is encouraging us all to get moving and keep your heart strong, because like any other muscle your heart needs exercise.
Did you know that:
over half of Australians (52%) are not active enough
almost two in three Australian adults are overweight or obese
one in four children are overweight or obese
5,000 Australians die per year from physical activity
A few years ago, I wrote a book called 'Ready, Set…Go' which is a treasure trove of inspiring stories of high performers both in Australia and internationally. One of the people I interviewed and featured was celebrity chef, Rick Stein. He is a lovely man, he really is.
It was a chance encounter that enabled me to interview Rick Stein, celebrity English chef, restauranteur, author of 19 cookbooks and television presenter of 15 cookery shows. I was about to present on radio and unbeknown to me Rick was already on air. When he emerged, in one fell swoop I quickly introduced myself and asked him for a chat on the spot, which he graciously accepted. It is this relaxed and friendly attitude that I associate with the Rick Stein I have watched for many years presenting on TV. He's a man who clearly has passion for food, and fresh seafood in particular. It is this love for seafood that launched his name in the '90s with his earliest books and television series based on his life as chef and owner of The Seafood Restaurant in the fishing port of Padstow, on the north coast of Cornwall, U.K. 
about Rick 
Since then, his cooking journeys in search of great dishes have been widespread throughout the world, including Spain, France, South East Asia and the Mediterranean. A little closer to home is Rick and wife Sarah's restaurant,"Rick Stein at Bannisters," on the southern coast of NSW, Australia. The restaurant is in a seaside town called Mollymook, a tiny picturesque fishing village, and the location of one of my first postings as a dietitian. Rick lives in Padstow for five months of the year but it is no secret that he loves Australia and spends four months of the year living in Sydney, with the remainder of his time travelling the world for work. This father of three grown children rubs shoulders with some fairly well known people and has cooked for the Queen and Prince Phillip, former Prime Ministers Margaret Thatcher and Tony Blair, and French President Jacques Chirac. 
RICK'S PERFORMANCE TIP 

Jump in, every day 
Although it may sound glamorous, travelling the world searching for and cooking great food is not always an easy job. As a chef, Rick is constantly surrounded by food and there is an ongoing need for him to test what he produces. For most of us this probably sounds like a dream but the reality for Rick is that it does present a constant challenge to maintain a healthy weight and lifestyle. 
Rick is quick to point out that maintaining a healthy body is important to him. He has a daily ritual of swimming as soon as he wakes up, and in Sydney this means getting down to the local pool and following the black line for 1 km. In his home-town of Padstow, on the north coast of Cornwall, he swims the sub-arctic temperatures of the Celtic Sea, where Rick's love of the ocean becomes evident. In spite of the extreme chill factor, he spends 15 minutes in there each morning when in the U.K. Rick maintains that his daily swim, regardless of where he is in the world, keeps him mentally and physically focused. For him this daily ritual is non-negotiable. 
what rick has learnt 
Sleep is also integral to this celebrity chef and Rick aims for seven to eight hours of uninterrupted sleep each night. Despite the daily food challenges that Rick faces, he never misses his breakfast of fresh fruit and yoghurt, and during the day he keeps his energy levels up by snacking on fruit. Rick employs a no- alcohol strategy when travelling, as well as constantly drinking water to maintain hydration. Having said that, at other times Rick does enjoy an occasional beer and white wine, and likes to drink several cups of coffee each day. 
For Rick, "Jump in, every day," means a dip in the ocean to quickly focus his mental and physical energy for the day ahead. For you, this could mean any physical activity that gets you in the zone for a productive day ahead. 
"Can assist in the prevention and management of heart problems, diabetes, cancer, osteoarthritis, osteoporosis and lung problems including asthma. It can also aid in keeping the joints and muscles mobile, increase strength and balance and is a great way of building bone mass. You will be more productive in the two hours after you exercise, with a 24-hour improvement, and if you exercise for 20 minutes every second day, it will halve the risk of Alzheimer's disease. And last but not least, it makes you look and feel like a million dollars."
If this were a description of a drug, everyone would be falling over each other to get it. The benefits are obvious, impressive in their magnitude and wide-reaching. Although backed by irrefutable clinical evidence, little or no cost and a glowing rap sheet, so many of Australians are not getting enough of it for optimal health. 
This multi-faceted performance enhancer is exercise. In the world of health promotion, exercise is continually on the agenda and yet in many first world countries the rates are well below ideal with dramatic negative impact on almost all major diseases. 
Regular exercisers know the feeling of endorphin release during exercise and many people report this as being a major factor in their motivation for wanting to do more. Endorphins are the body's natural pain medication and are neurotransmitters found in the pituitary gland and around the nervous system. Endorphins interact with human opiate receptors, which reduce your perception of pain. 
Serotonin, an endorphin associated with depression, is usually produced in response to pain and stress but there is evidence that this also occurs during exercise. The good news is that the amount of exercise does not need to be excessive and 20-30 minutes at a moderate intensity can cause endorphin release. Exercising to exhaustion can cause endorphin levels to drop significantly, but, on the upside, new exercisers may experience stronger effects of endorphins than someone who has been exercising regularly. 
The Australian Government has some practical advice for those contemplating an exercise routine: 
?  Think of movement as an opportunity, not an inconvenience – opportunities to improve    your health include walking the kids to school or parking your car further away from your destination. 
?  Be active every day in as many ways as you can. 
  Buddy up
?30 minutes of exercise each day is fabulous and you can accumulate this in short blocks as the opportunity arises. 
Your heart just loves it.
Many top performers across the globe exercise daily to enhance their physical and mental performance. Chef Rick Stein has woven his into the fabric of his life and can't start his day without it.  
How are you weaving in yours for Heart Week 2018?
https://www.juliemeek.com.au/wp-content/uploads/2018/05/Rick-Stein-scaled.jpg
1916
1920
Julie Meek
https://www.juliemeek.com.au/wp-content/uploads/2020/02/julie-meek-logo.png
Julie Meek
2018-05-03 13:08:58
2018-05-03 13:08:58
Don't get the sits! Celebrating Heart Week 2018