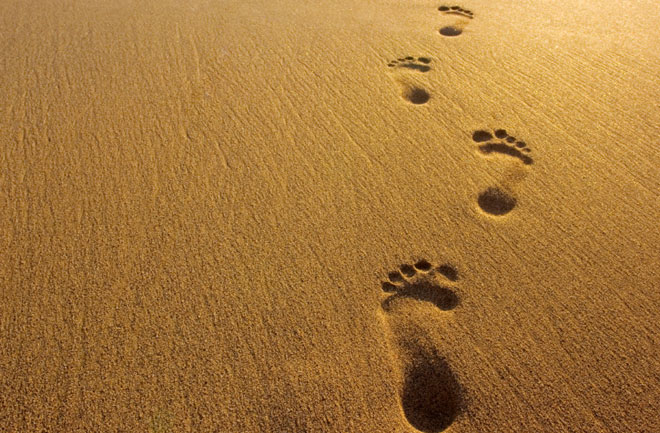 Baby steps to better health and performance
Baby Steps to Better Health and Performance
Check the Foundation
It is a great time of the year to do a personal audit on your health and performance. Spend some energy on yourself for a change and look around at your eating, exercise, sleeping and working habits. Does anything need change?
Taking the first step
What is one thing that you want more of? Is it more energy to do the things you love doing or playing with your kids, more fitness or healthier food or more 'me' time?
When working with teams and businesses I always ask each individual to commit to one change to their habits that will positively affect their lifestyle and performance.
Make a list and then select only one change to action. Once you have accomplished this first step, move onto the next one. This will greatly increase your chances of success and give you the courage and motivation to make your way through the list.
Get an Accountant
I don't mean the financial variety. It is a great idea when making goals and taking action to have someone who can hold you accountable. This may a trusted friend or colleague or a Dietitian or fitness professional. If making use of a professional, make sure they have the expertise to direct and encourage you and the ability to recommend appropriate choices.
I am the 'accountant' for my chocolate bullet friend and we check in each week to maintain the change. Simple yet effective.
Start getting more of what you want in 2010 by taking one step at a time. Once you have taken that step, pour in the cement and let it set.
Have you heard?
For those of you who are able to listen to talkback radio in the mornings, I will be a regular guest with Simon Beaumont on 6PR. We will be talking about the latest nutrition hot topics and answering listeners questions. Just turn the dial to 882am …
Product Review – Bakers Delight Chia Bread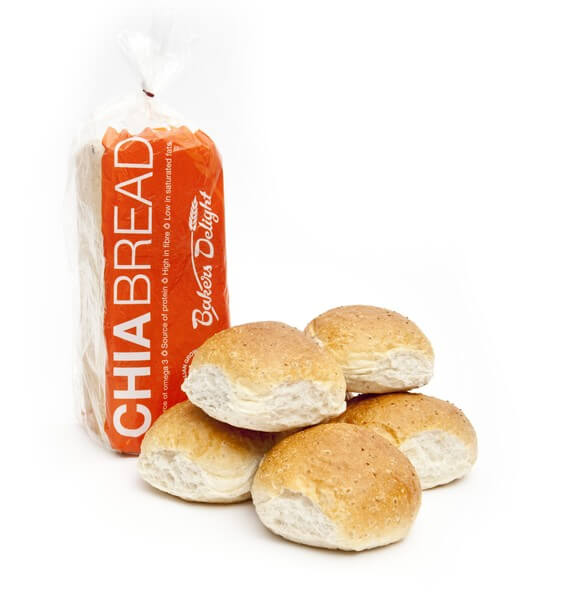 Chia has become the latest buzz word in the world of super foods and Bakers Delight have taken these little seeds and incorporated them into a loaf of bread.
Chia seeds are tiny and white and grow in seed pods of the chia plant. In pre-Columbian times, chia seeds were a component of the Aztec and Mayan diets and the basic survival ration of Aztec warriors; they even played a role in religious ceremonies. Supposedly, 1 tablespoon of the seeds could sustain a person for 24 hours.
Chia seeds are now grown in the Kimberley region of Western Australia.
Chia contain a particularly high amount of omega-3 essential fatty acids and are very high in fibre. The seeds are also a good source of other vitamins and minerals, protein and calcium.
Chia seeds look like tiny sesame seeds and can be black, white or grey. They can be sprinkled onto cereal or yoghurt, added to liquid or added to baked goods such as bread.
In relation to Bakers Delight Chia Bread, it is being marketed as the new superfood for kids. It is a white bread with the added fibre of the seeds and omega-3 fats. It has a good texture and does taste good. This product would be a good choice for kids and adults who don't like 'bits' in their bread.
Stay tuned for more info on Chia.
Truth, Lies and Chocolate – selling like chocolate hotcakes
Right now it could help you:
Lose the 2-3 kg festive weight gain
Achieve your New Years resolutions
Get your energy high and keep it there
Plus give you lots of tips for getting the most from the food you eat whether you are an athlete, a Mum, a corporate executive, or Joe Bloggs.
Check it out here
The final word
Have you ever walked through your office around 3pm and noticed your staff gazing into space or getting up close and personal with the desk? Many businesses are surprised to learn that their staff may be productive for only 2 hours each day and certainly not after 3pm. The health and performance of your employees increases your bottom line. Give me a call and I can tell you how.
Finally – I now have a blog "The Weekly Buzz" – check it out here!
Until next time,
Julie
https://www.juliemeek.com.au/wp-content/uploads/2016/03/dnews-files-2013-04-footsteps-660-jpg.jpg
433
660
Julie Meek
https://www.juliemeek.com.au/wp-content/uploads/2020/02/julie-meek-logo.png
Julie Meek
2010-02-01 06:44:16
2018-03-26 12:04:46
Baby steps to better health and performance